Off piste
The freedom of going off the beaten track to trace your very own curves through the pristine powder. It's a thrilling experience, but one that should be enjoyed in full awareness of the risks and of the hazards to be avoided.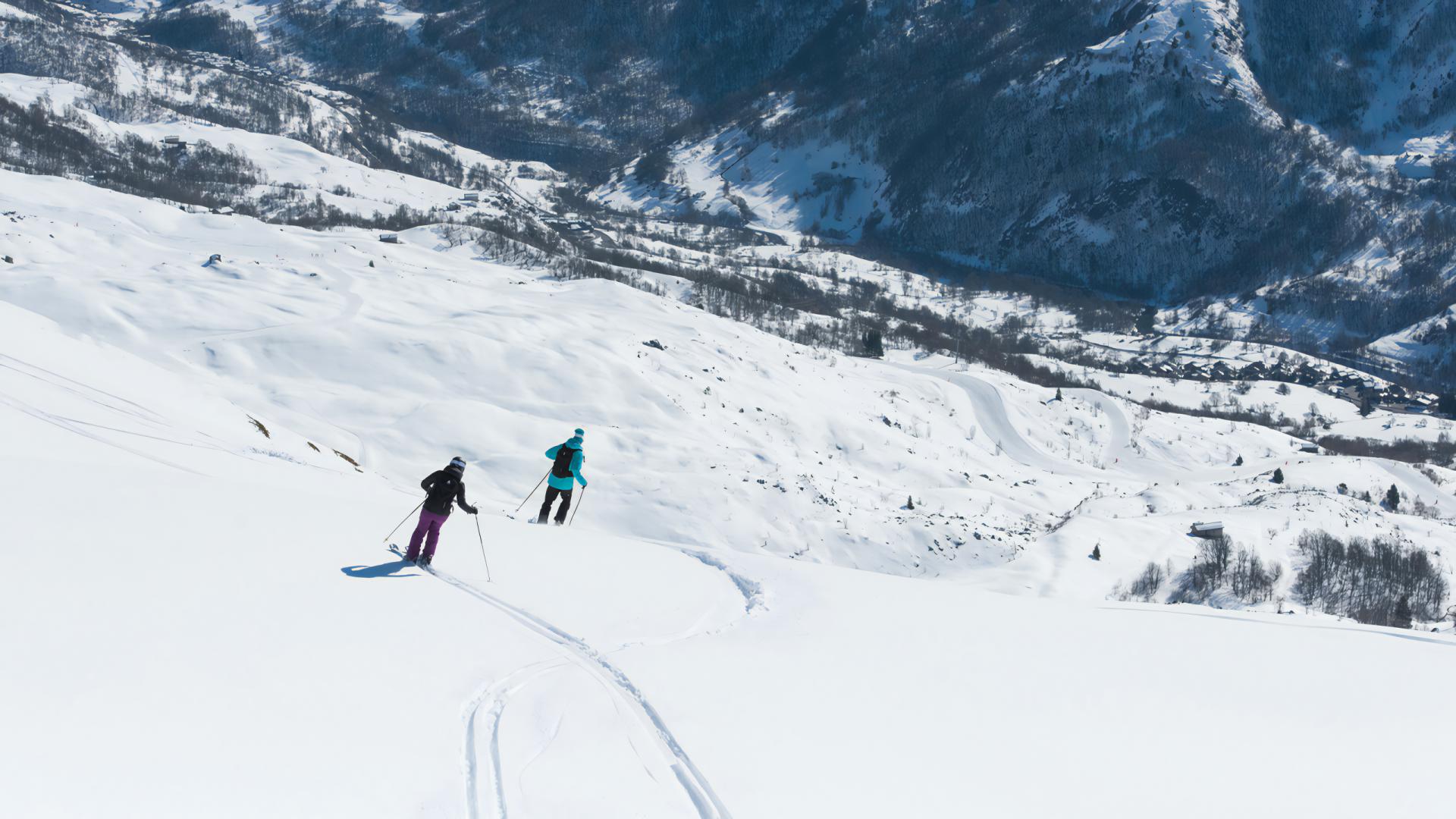 Safety
Before taking off across the powder, find out about the avalanche risk and never leave without carrying an AVD device (Avalanche Victim Detector), as well as a shovel and a probe.
The Park des Menuires AVD allows off-piste enthusiasts to train in searching for avalanche victims. Access via the Roc 1 gondola lift.
Liberty Ride
You can enjoy the thrill of off-piste skiing in the safety of one of the three Liberty Ride zones which have been created across the ski area. These non-groomed slopes are perfect for leaving your own traces in the powder.
La Masse (accessible via the Pointe de la Masse gondola)
La Riondaz (accessible via the Saint-Martin Express chairlift)
Les Pylônes (accessible via the Sunny Express chairlift)
Guided excursions
But if you're looking for an even greater adventure in a wilderness of virgin snow, the ski area's professionals are there to guide you and keep you safe. Off-piste experiences with an instructor are offered by ESF, Oxygène, Le Bureau des Guides and Prosneige.
Last update: 02-02-2023 5:20 PM