Getting here and getting around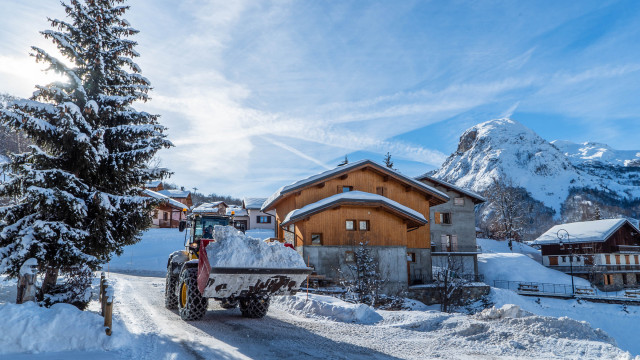 Parking facilities
Parking is free in the village of Saint-Martin-de-Belleville. Near the shops, however, there are blue zones where parking is restricted. To use these spaces, ask for your free parking disc at the Maison du Tourisme. Free parking available at the car parks of Le Cochet, La Duche and Château Feuillet.
Free shuttle service
The free shuttle buses run every day of the week between Saint-Martin-de-Belleville and Val Thorens via Les Menuires. They serve the villages of Saint-Marcel, Les Granges and Praranger. They also inter-connect the different districts of Les Menuires (La Croisette, Reberty, Preyerand, Les Fontanettes and Les Bruyères).
Getting to Saint-Martin-de-Belleville
By car
Moûtiers is just 20 km from Saint-Martin-de-Belleville. For live traffic information, remember to check the traffic report.
By train
The nearest station is Moûtiers Salins Brides-Les-Bains, located 20 km from Saint-Martin-de-Belleville. Once at the station, there are 3 ways to reach the village.