Getting here and getting around
There are many ways you can travel to Saint-Martin-de-Belleville. By train, coach, air or car, check the different options available and put together a travel package that suits you best to get to this little corner of paradise.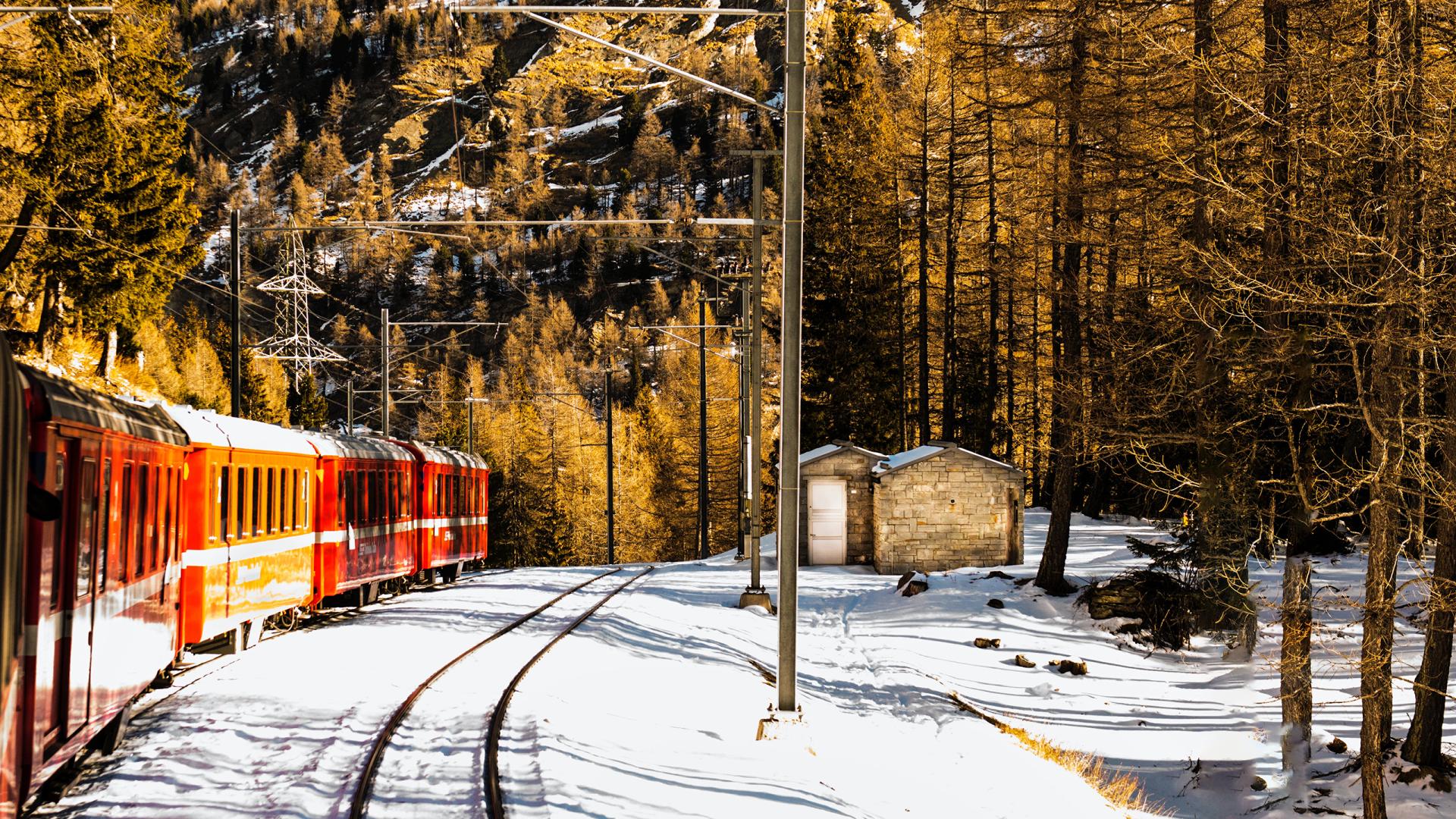 Your tailor-made itinerary
Compose your own tailor-made itinerary to come and recharge your batteries in the mountains with our new online platform: Go to Saint-Martin-de-Belleville. Combine train, bus, plane or car depending on your point of departure and travel in the most virtuous, fastest or most economical way.
Book with Go to Saint-Martin-de-Belleville
By car
Moûtiers is just 20 km from Saint-Martin-de-Belleville. For live traffic information, remember to check the traffic report.
By train
The nearest station is Moûtiers Salins Brides-Les-Bains, located 20 km from Saint-Martin-de-Belleville. Once at the station, there are 3 ways to reach the village.
Compulsory winter equipment
Special equipment for vehicles is no longer an option, but is now compulsory in winter. This applies to the whole Savoie region, and shall be in force between the 1st November and 31st March.
Light vehicles, utility vehicles and motorhomes must now:
either be equipped with steel or fabric snow chains for at least two drive wheels;
or be equipped with four winter tyres with the 3 PMSF (Three-Peak Mountain Snowflake) logo featuring the letters MS, M+S or M&S.
Users can also choose to fit '4 seasons' tyres, as long as they have the 3 PMSF logo + the letters MS, M+S or M&S.
This obligation does not apply to vehicles equipped with studded tyres.
Penalties will apply for those who fail to comply. Drivers who do not have the necessary equipment may be issued a 4th category fine, i.e., a 135 euro fine and possible immobilisation of the vehicle. The driver of the vehicle shall be liable for the penalties, not the owner.
Parking facilities
Parking is free in the village of Saint-Martin-de-Belleville. Near the shops, however, there are blue zones where parking is restricted. To use these spaces, ask for your free parking disc at the Maison du Tourisme. Free parking available at the car parks of Le Cochet, La Duche and Château Feuillet.
Free shuttle service
The free shuttle buses run 6 days a week from Sunday to Friday between Saint-Martin-de-Belleville and Val Thorens via Les Menuires. They serve the villages of Saint-Marcel, Les Granges and Praranger. They also inter-connect the different districts of Les Menuires (La Croisette, Reberty, Preyerand, Les Fontanettes and Les Bruyères).
Last update: 02-03-2023 11:40 AM