Winter highlights
Saint-Martin-de-Belleville is full of life throughout the year, making your stay both unforgettable and filled with excitement. The village is alive with activities designed to brighten your stay whatever the time of year you plan to visit.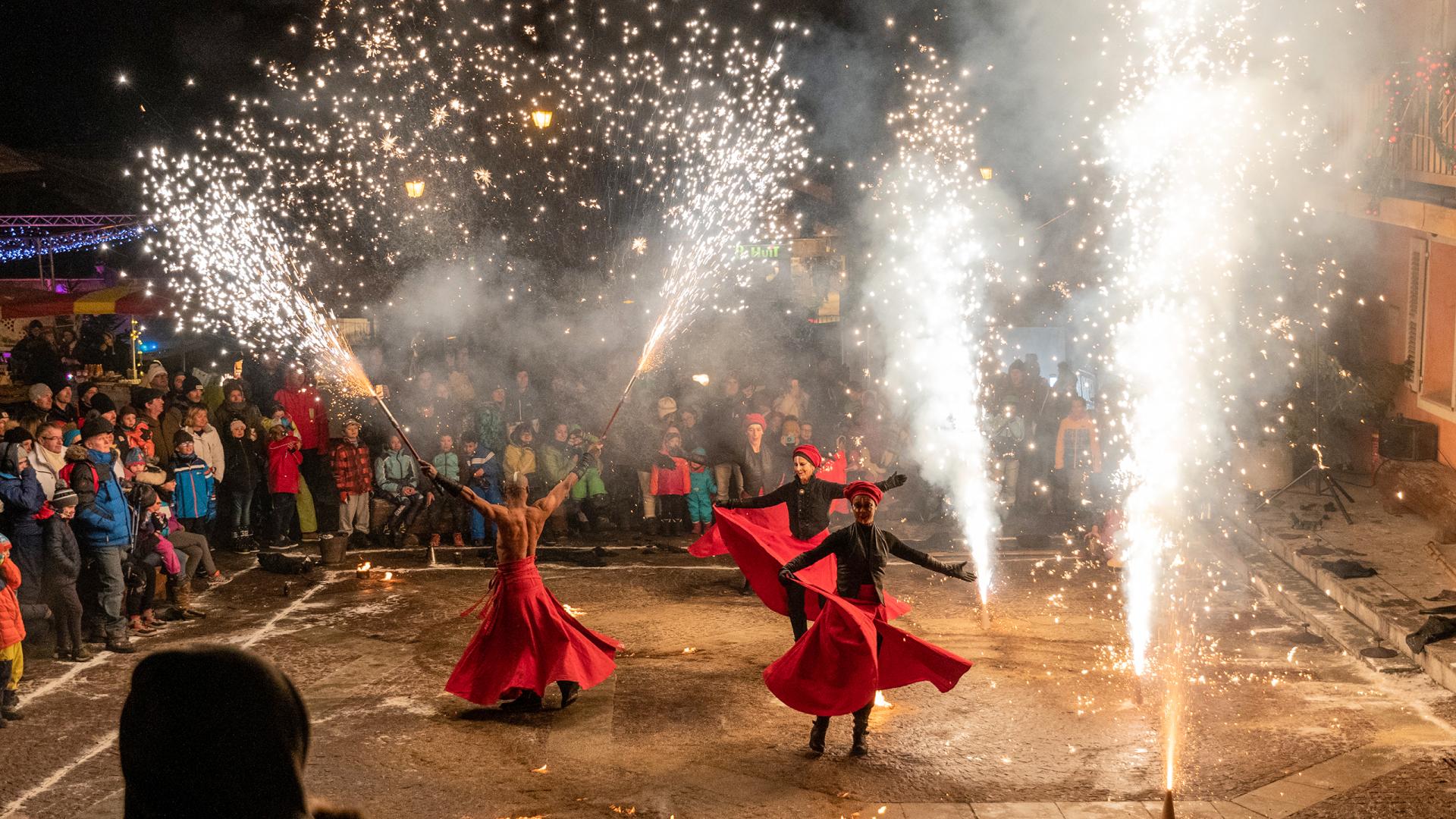 Saint-Martin-de-Belleville is a top holiday destination, offering exceptional events for culture, music and entertainment lovers.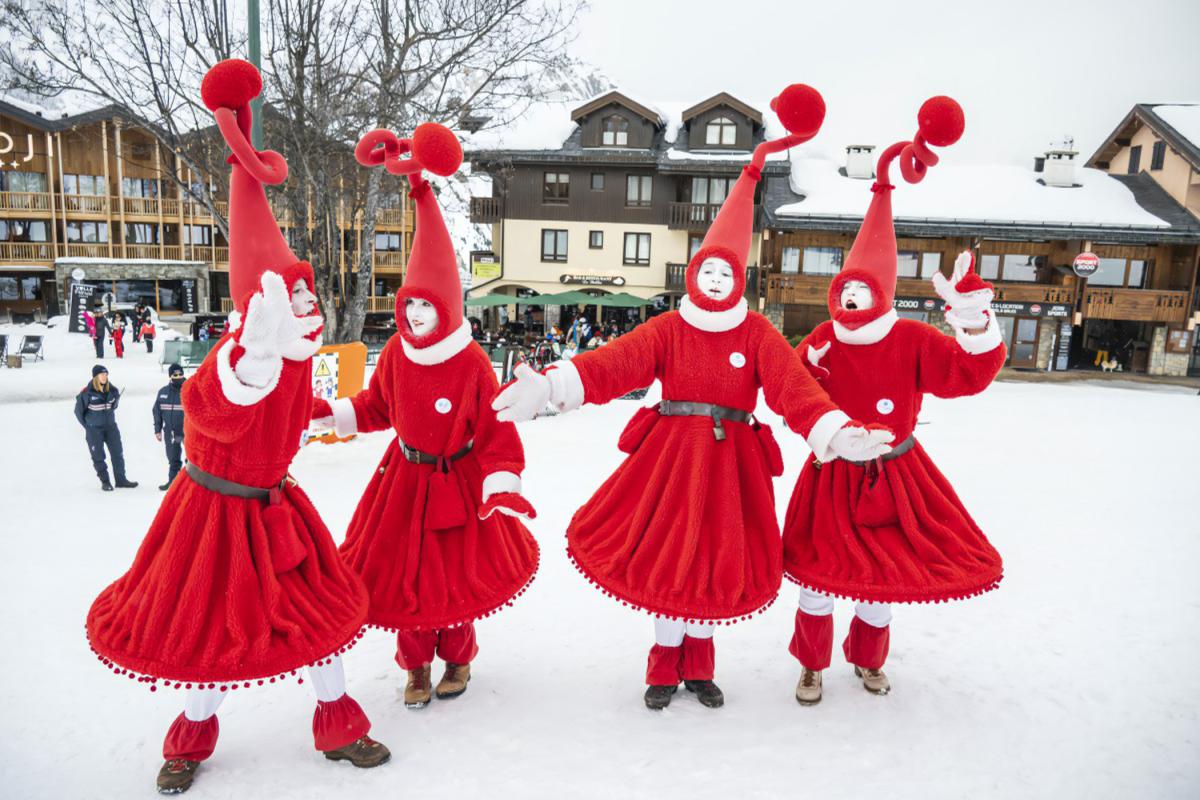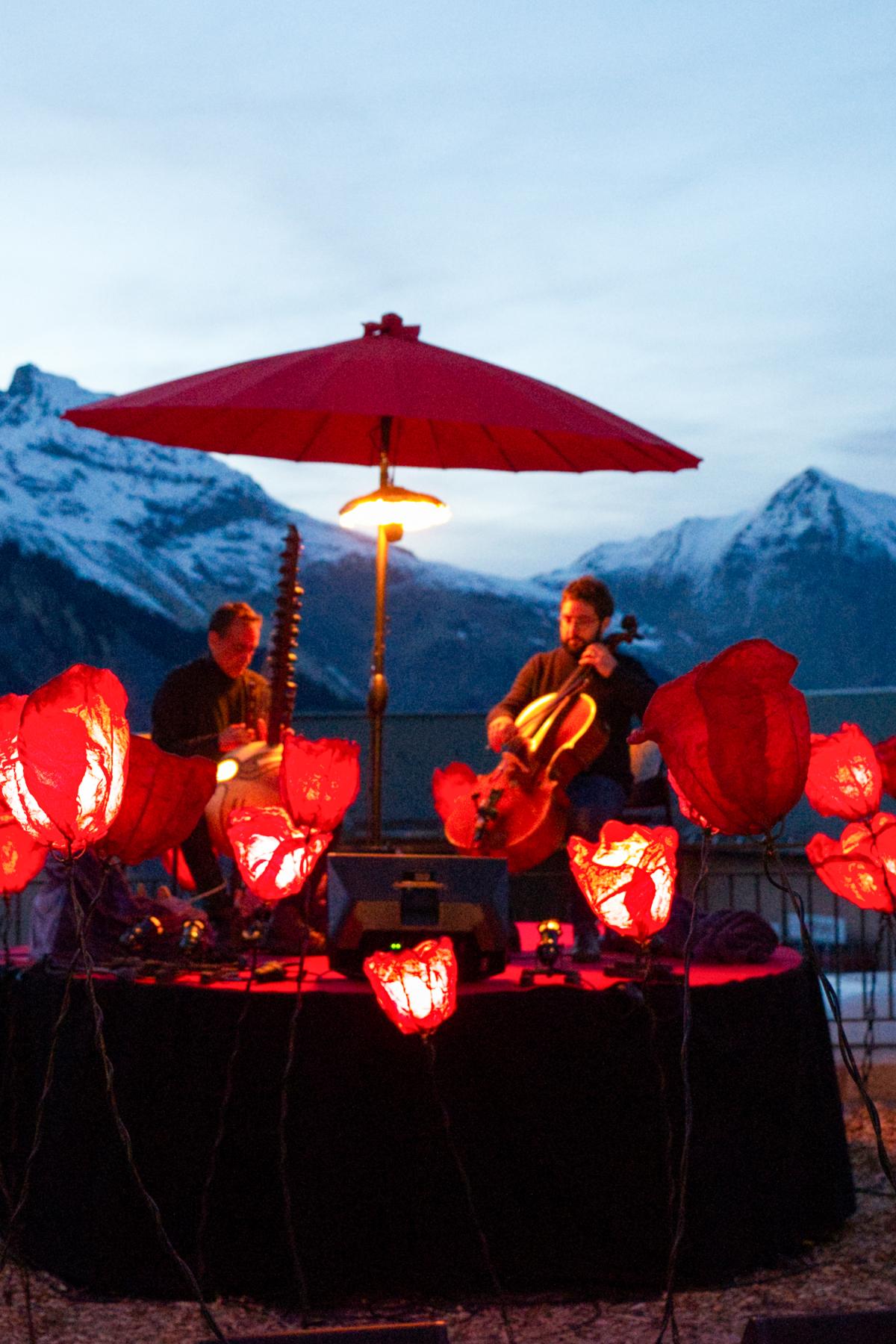 Concert, torchlit descent and fireworks
Every Wednesday, there's an electric atmosphere in the centre of the village with a concert, mulled wine and hot chocolate, then the ski instructors' torchlit descent followed by a fireworks' display that lights up the whole village.
Christmas and New Year: Sunday 24 December and Sunday 31 December.
February: every Wednesday during school holidays.
Saint-Martin lights up
On 6 December, the Christmas lights are switched on to kick off the festive season, bringing locals, children and the season's first visitors together for an enjoyable evening at the village square. As the lights are switched on in the village and the Christmas tree, there's also a show for the little ones, hot chocolate and 'rissoles' (local speciality) and a concert in front of the tree.
Christmas in the village
From 23 to 29 December, the village of Saint-Martin-de-Belleville will be transformed into a magical world for the festive season. Step into the fairy-tale setting, with the chance to wander around and enjoy traditional music, shows, a pop-up bar and other surprises. A wide range of attractions have been created so that you can experience an authentic Christmas in the heart of the mountains.
Fire and Ice week
From 30 December to 5 January, enjoy the warm and friendly atmosphere of the Fire and Ice week. These festive celebrations combining ice sculptures and fire shows are unforgettable and brighten the cold winter evenings. Concerts, torch-lit descents and fireworks complete this magical experience.
The Belleville musical events
From Monday 1 January 2024 onwards, treat your ears to various musical events showcasing sounds from around the world. Enjoy concerts of classical music, jazz and music from around the world. Savour moments of pleasure and discover new tunes.
Every other Monday at 6 pm at Saint-Martin de Belleville church. (Donations welcome)
Saint-Martin's pop-up bars
On four different occasions throughout the winter season, pop-up bars appear in the centre of Saint Martin with some great food and drink in a fantastic atmosphere: oysters and champagne, local products, chocolates, etc. accompanied with live music and original shows.
Wednesday 3 January - Les Glaces pop-up bar - oysters and champagne
Wednesday 27 January - Terroir pop-up bar
Tuesday 13 February - Vénitien pop-up bar
Wednesday 17 April - Le Printemps pop-up bar
3 Vallées Enduro
The 3 Vallées Enduro, the famous French ski racing event which has been taking place over the past 15 years, will be staged again on Sunday 31 April. Over 1,000 ski enthusiasts come together to explore the world's largest ski area and take on several great ski champions. A fun and unique programme of events for exploring the domain in a welcoming, relaxed atmosphere.
Easter egg hunt
On Monday 1 April, there's an original treasure hunt where children will learn about this authentic village as they try to solve the riddles and find the famous chocolate eggs.
Last update: 29-08-2023 4:39 PM