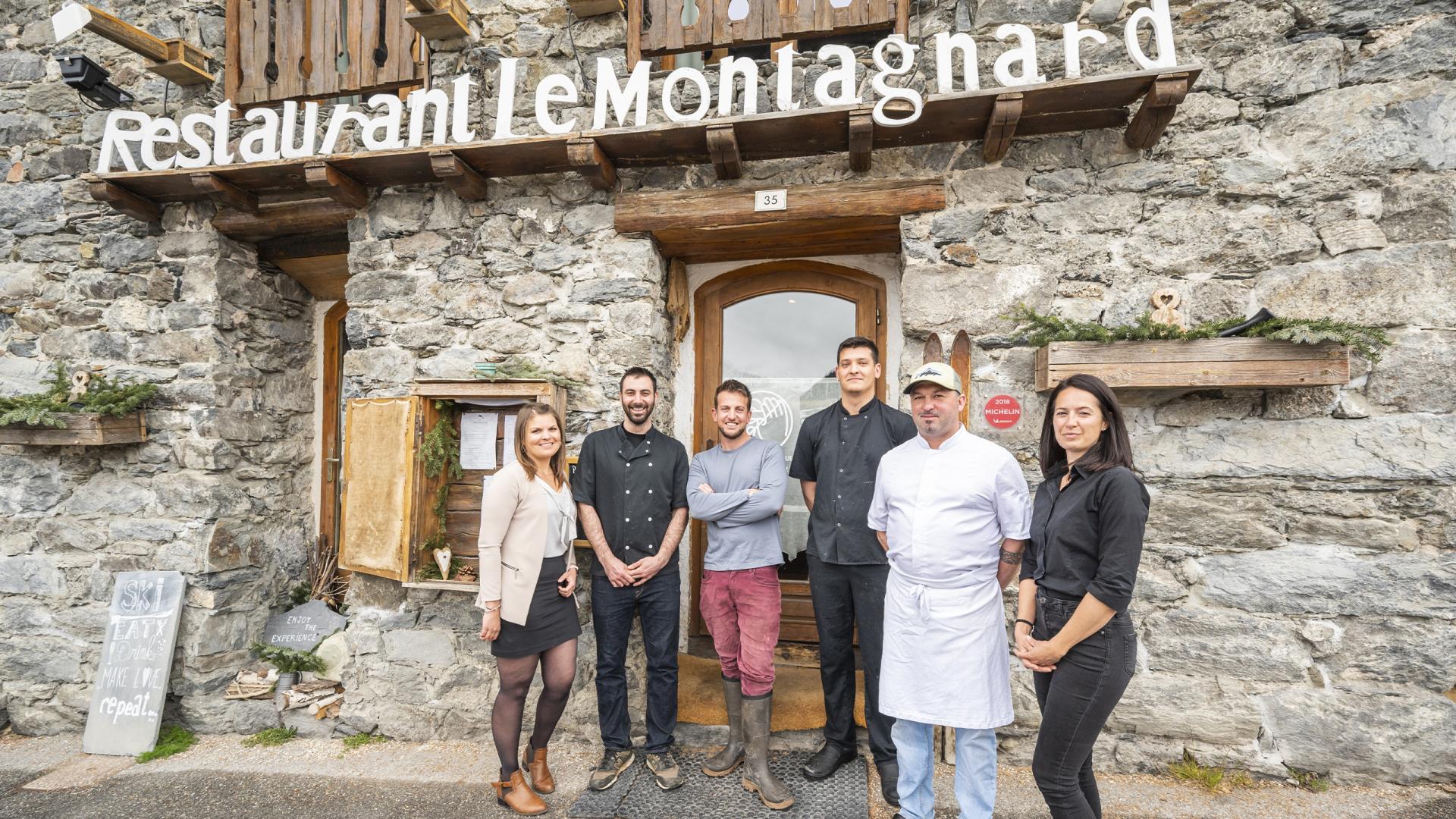 Le Montagnard Restaurant, the story of a local family
28-07-2022 in Art of living
In the heart of the village of Saint-Martin-de-Belleville and also at the foot of the slopes, the Le Montagnard restaurant is seen as a bubble of well-being, comforting in winter and rural in summer.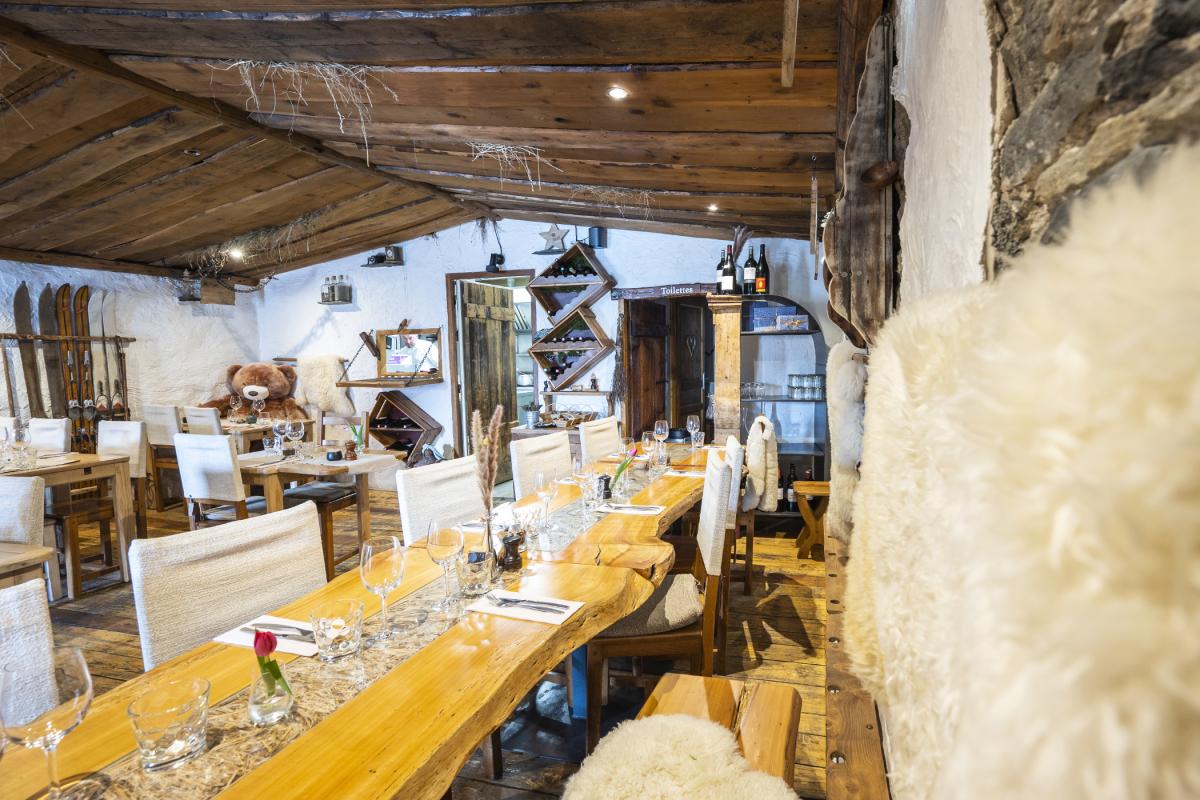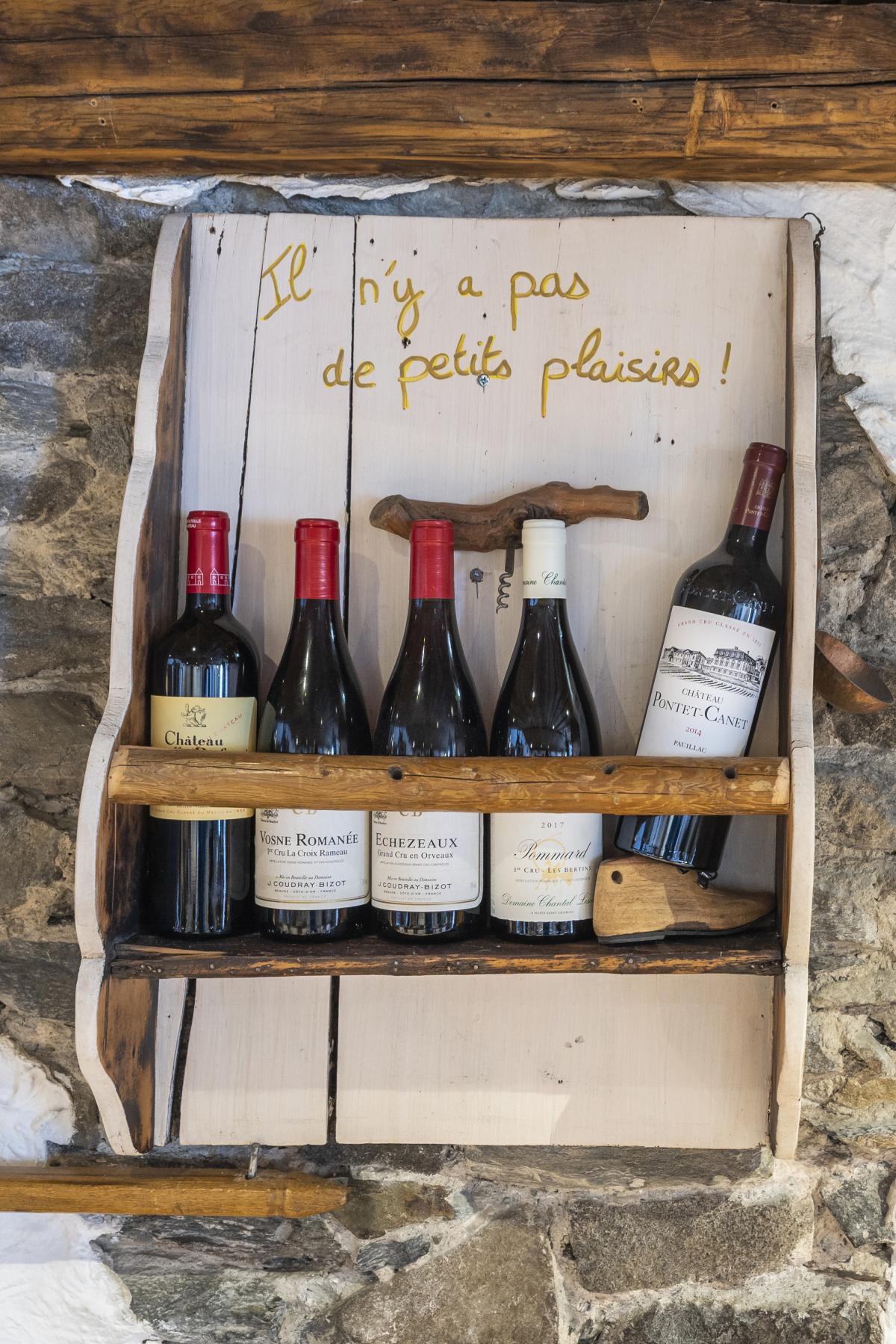 Lucie Suchet welcomes us and tells us her story, which is of course connected to that of the restaurant.
This place seems to be full of history, can you tell us about it?
— Yes, it has history. At the time, it wasn't a restaurant but a stable with 5 cows and 10 goats. Above it was the barn with the hay. This building belonged to Nicolas Jay, my great-grandfather. He is a symbolic figure of the valley and was mayor in the 1960s. He was one of the pioneers in creating ski resorts, which was very ambitious at the time.
— In 1999, my father Éric, his cousin Bruno and Thierry my uncle, decided to transform the stable into a restaurant. They called it Le Montagnard from the beginning. I was 9-10 years old at the time, I enjoyed jumping in the hay. My brother took over management of the restaurant in 2015 and made sure that the place kept its atmosphere and soul.
What is your background?
— I grew up here, and then I left for my studies. When you're 18, you want to do something else, but you come back here easily. I studied business and did a master's at the Paul Bocuse Institute in Lyon. I then became a reservations manager at MGM and came back here in July 2021. I've always been in this environment, doing a lot of extra work in the restaurant business. I am now in charge of operations, and I've missed the hands-on aspect of it, it's good to see customers again and talk to them.
What dish best represents your establishment? Do you have a dessert to recommend?
— Without a doubt, the most symbolic dish is the Paillasse, a gratin of grated potatoes with lardons and mushrooms, topped with goats' cheese. This dish has always been on the menu since the beginning of Le Montagnard. For dessert, I recommend the apple pie, which is light and good and always a success.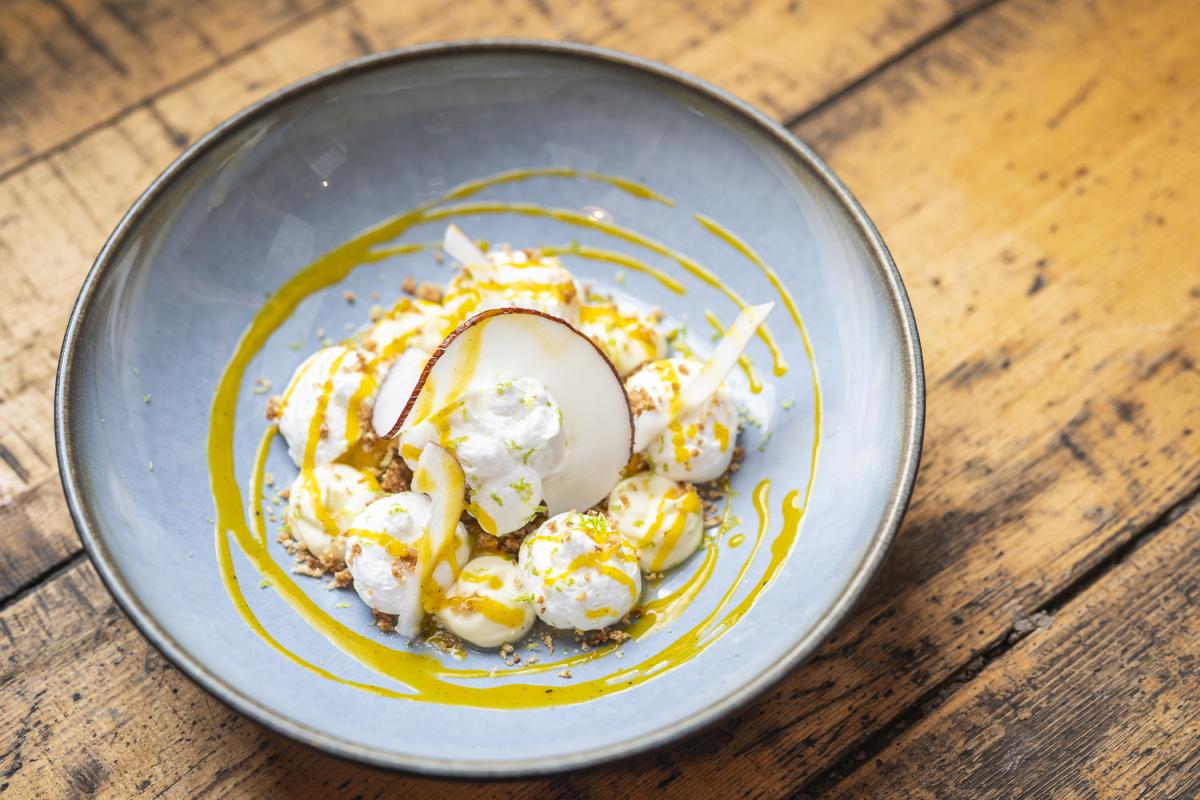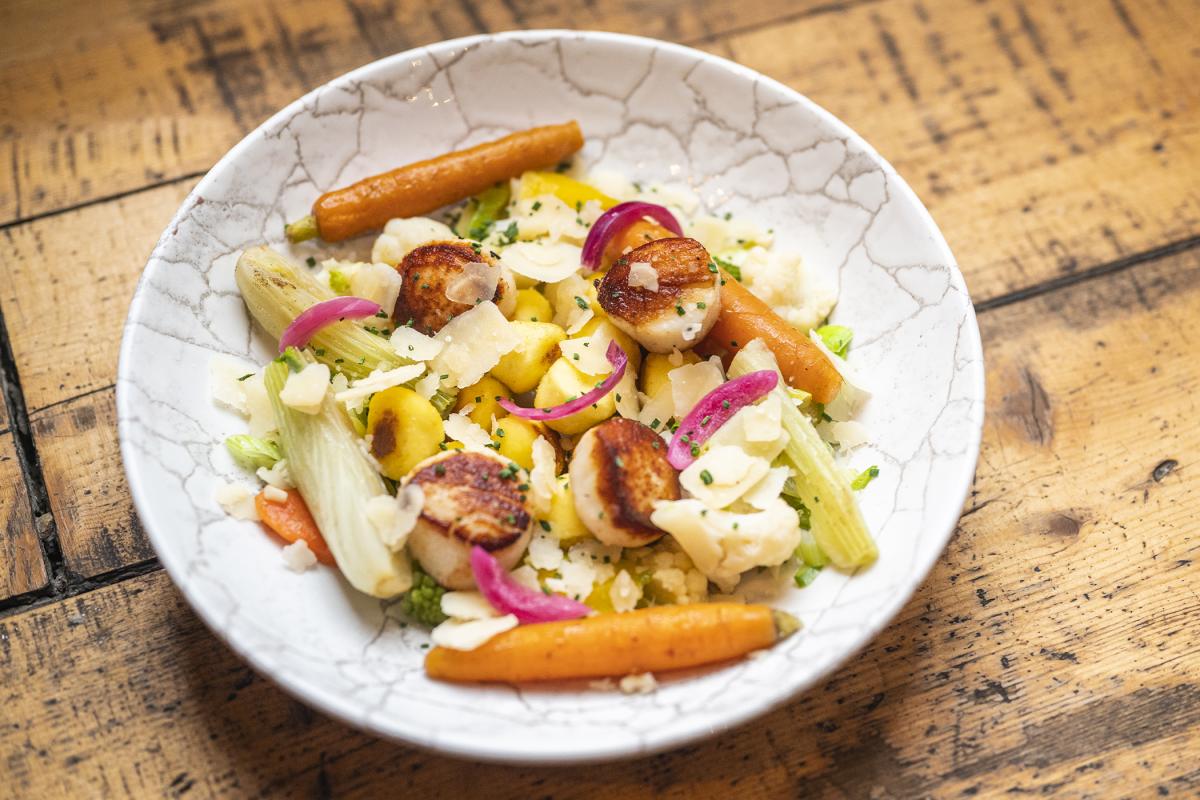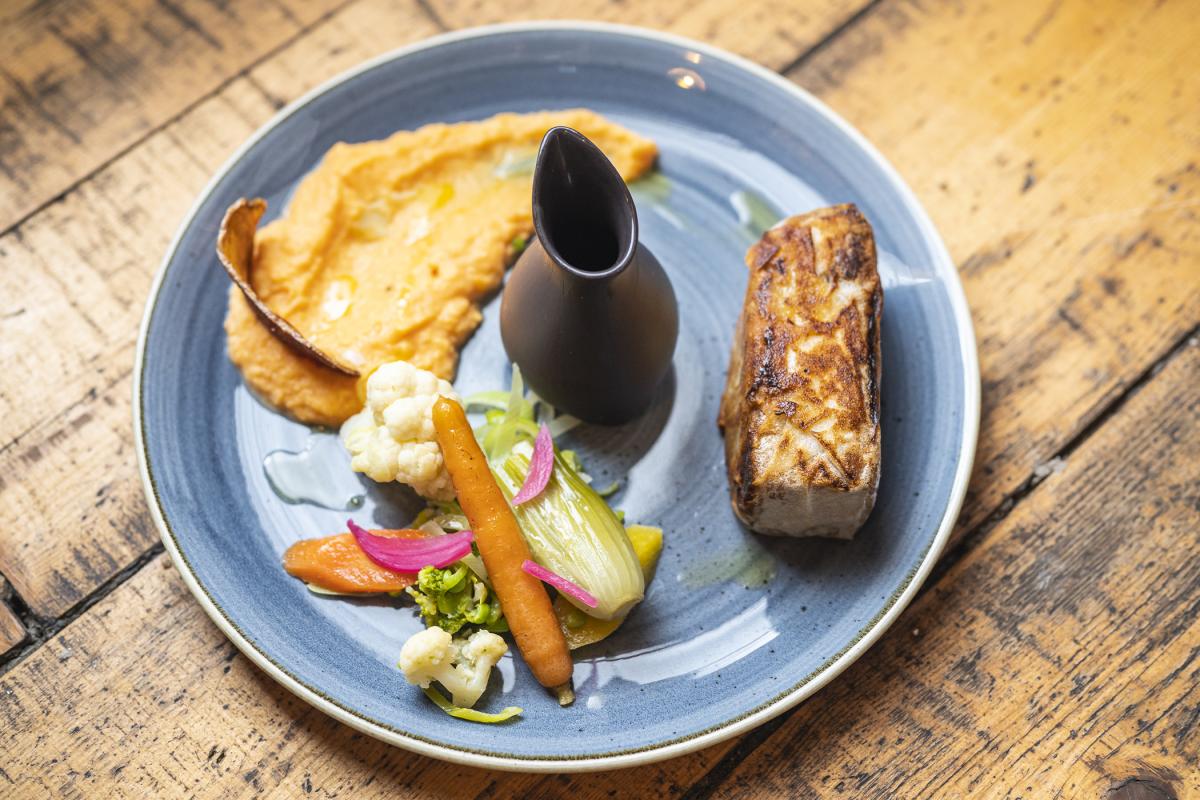 What is the ethos of your cuisine?
— We have a chef who has been with us for a long time, and who provides consistent quality in what we offer. The style of our cuisine is revisited and updated. In summer we make beautiful plates with edible flowers that create a "wow" effect. In winter we decorate our plates with pinecones. We offer quality cuisine with good products.
What about the products, where do you source them?
— We have a really short local food network with a permaculture garden at the Chez Pépé Nicolas restaurant in Les Menuires, where we have courgettes, onions, shallots and lettuce growing. In June, before the summer, we also have Magali (my aunt) who supplies us until the produce from the permaculture garden is ripe. We also use goats' cheese raclette that my brother makes at the Chez Pépé Nicolas farm. As for the rest of the products, we try to source them from within 50 km as the crow flies to reduce our carbon footprint.
What are your plans for the future?
— We're planning some work this autumn to change the interior layout and make it more practical. We are thinking of redesigning the restaurant seating area, so that we can add one or two more tables. Magali will certainly be involved in the decoration, she will make sure that the work doesn't change the atmosphere of the place.
Last question, do you prefer summer or winter?
— I really like both, but summer is still really nice in the mountains. There aren't many fir trees here, but in summer it's all green, it's wonderful. In the morning we go to pick flowers to decorate the tables. The atmosphere is calmer and more peaceful than in winter when we are running around at 100 miles per hour.
Visit the website of Le Montagnard
Last update: 30-03-2023 3:52 PM