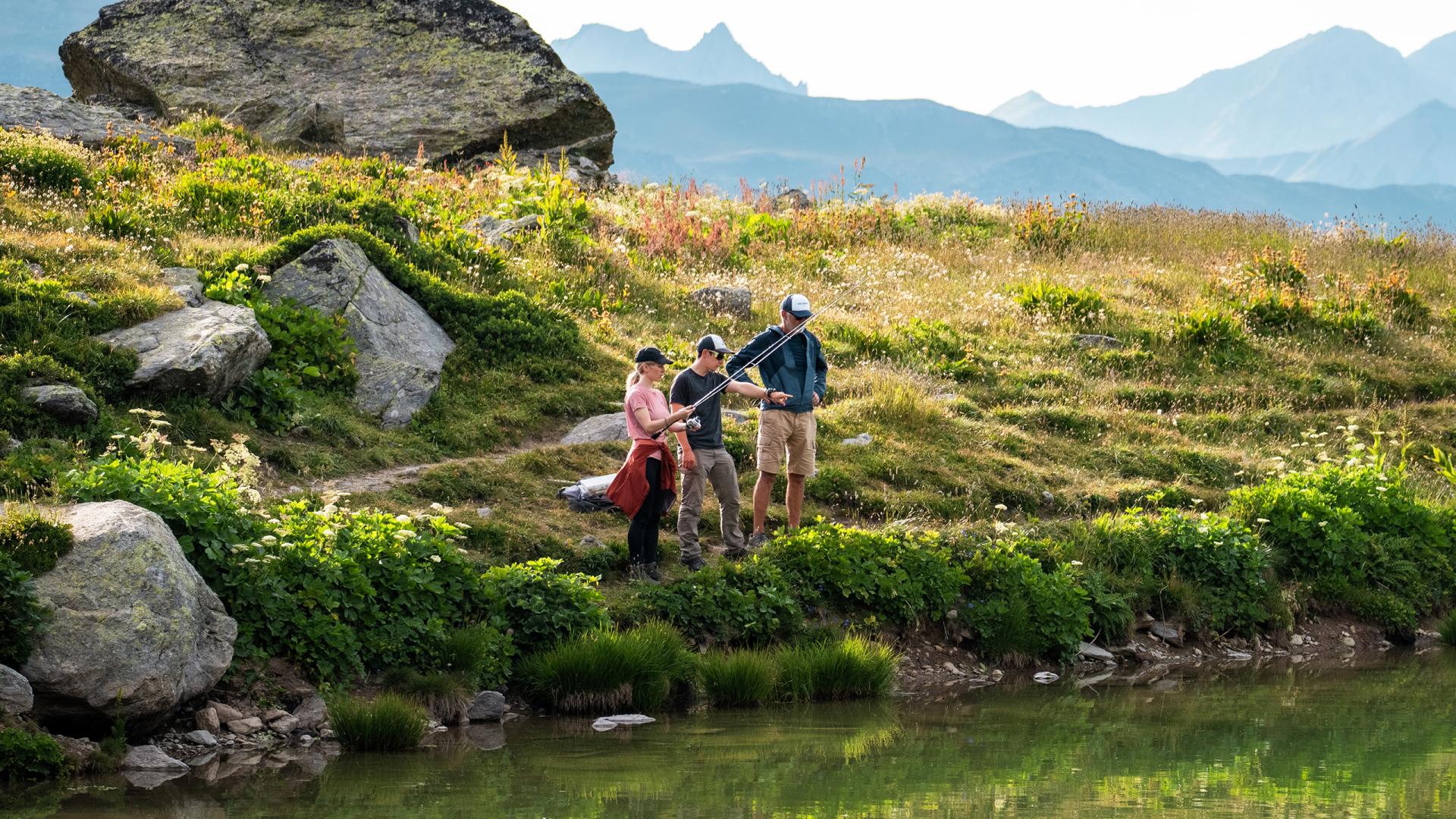 There are many places to fish in the Vallée des Belleville: the Doron with 100km of riverbanks, perfect for trout, the 12 natural lakes where you'll find Brown Trout or Arctic Char, and the 4 private lakes populated with Rainbow Trout. Fishing trips in various forms are organised by Jean-Chistophe.
There is/are 2 service provider(s)
Jean-Christophe
Rate(s)
1 day € 200

Information
Fishing trip accompanied by an instructor guide, equipment and bait provided. From 9 years old.

Contact details
+33 6 31 32 52 30
See the website
Cartes de pêche
Rate(s)
Private lakes :
Day lake: 12 €.
3 days: 30 €.

Public lake and Doron :
Savoie day pass: 14 €.
Savoie week pass: 33 €.

Information
Places to buy fishing cards for private lakes: La Forgerine in Saint-Martin-de-Belleville, Le Setor, the Maison de la Montagne in Les Menuires and the Bruyères Tourist Office. To buy a fishing card for public lakes and areas: La Forgerine and Le Setor.

Last update: 03-05-2023 2:56 PM