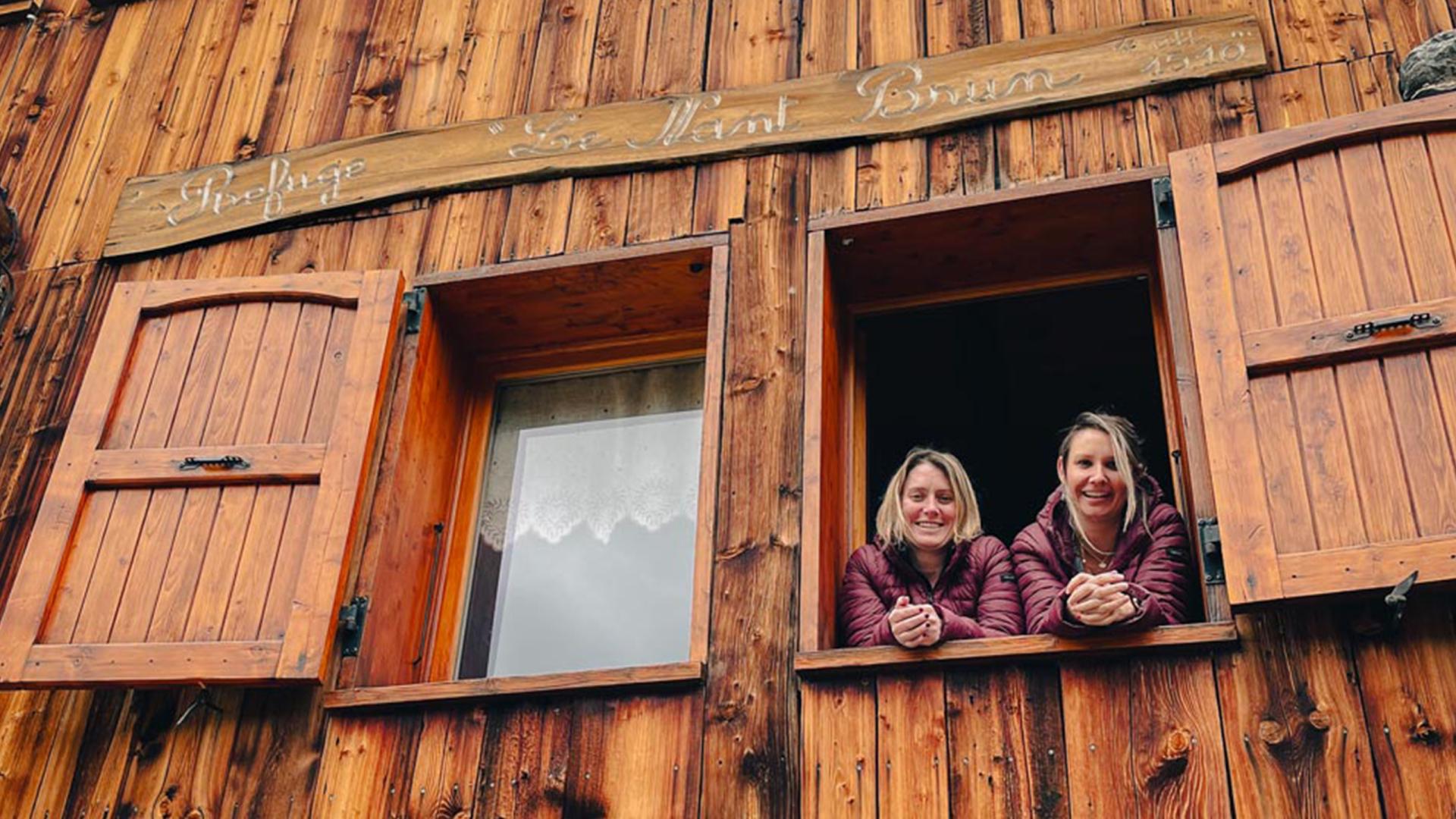 The extraordinary Le Nant Brun mountain refuge, a magical place
18-08-2023 in Art of living
From Saint Martin de Belleville, you can reach secret valleys like Deux Nants. A warm and inviting chalet stands at an elevation of 1,510 metres to enjoy an alternative mountain experience, set amid spectacular, unspoilt surroundings.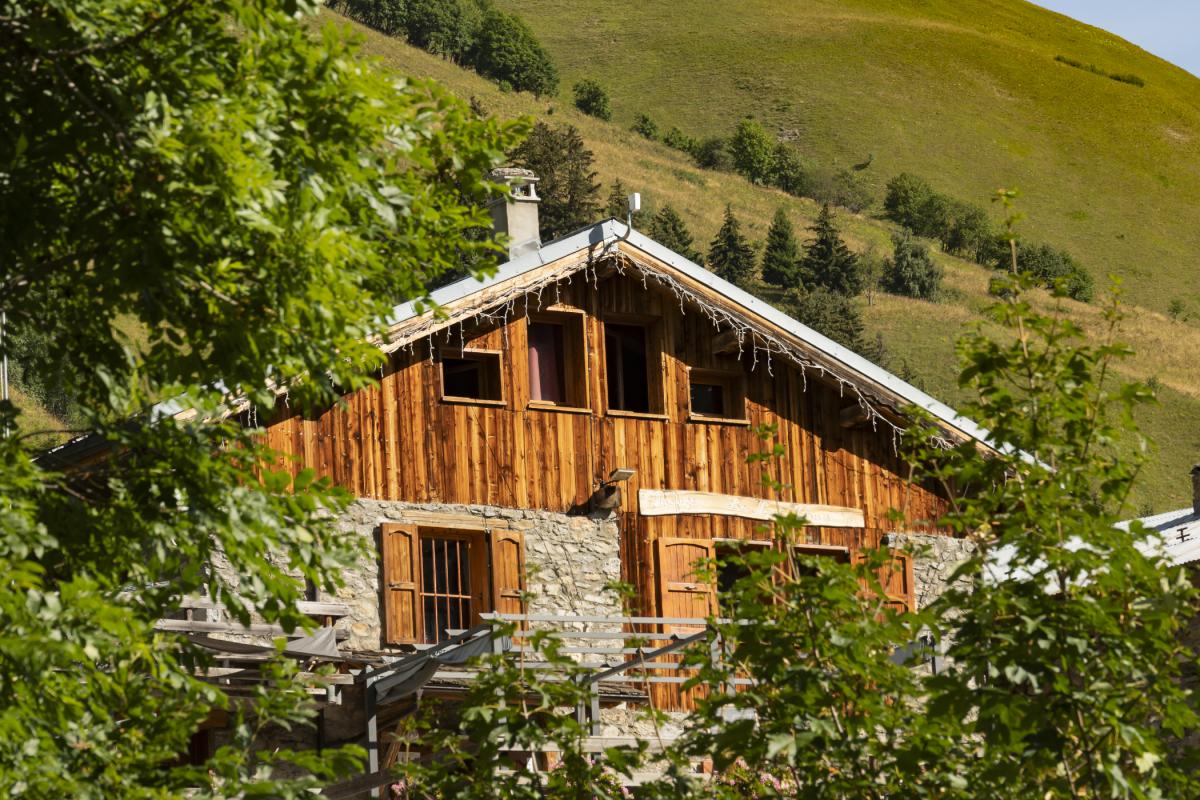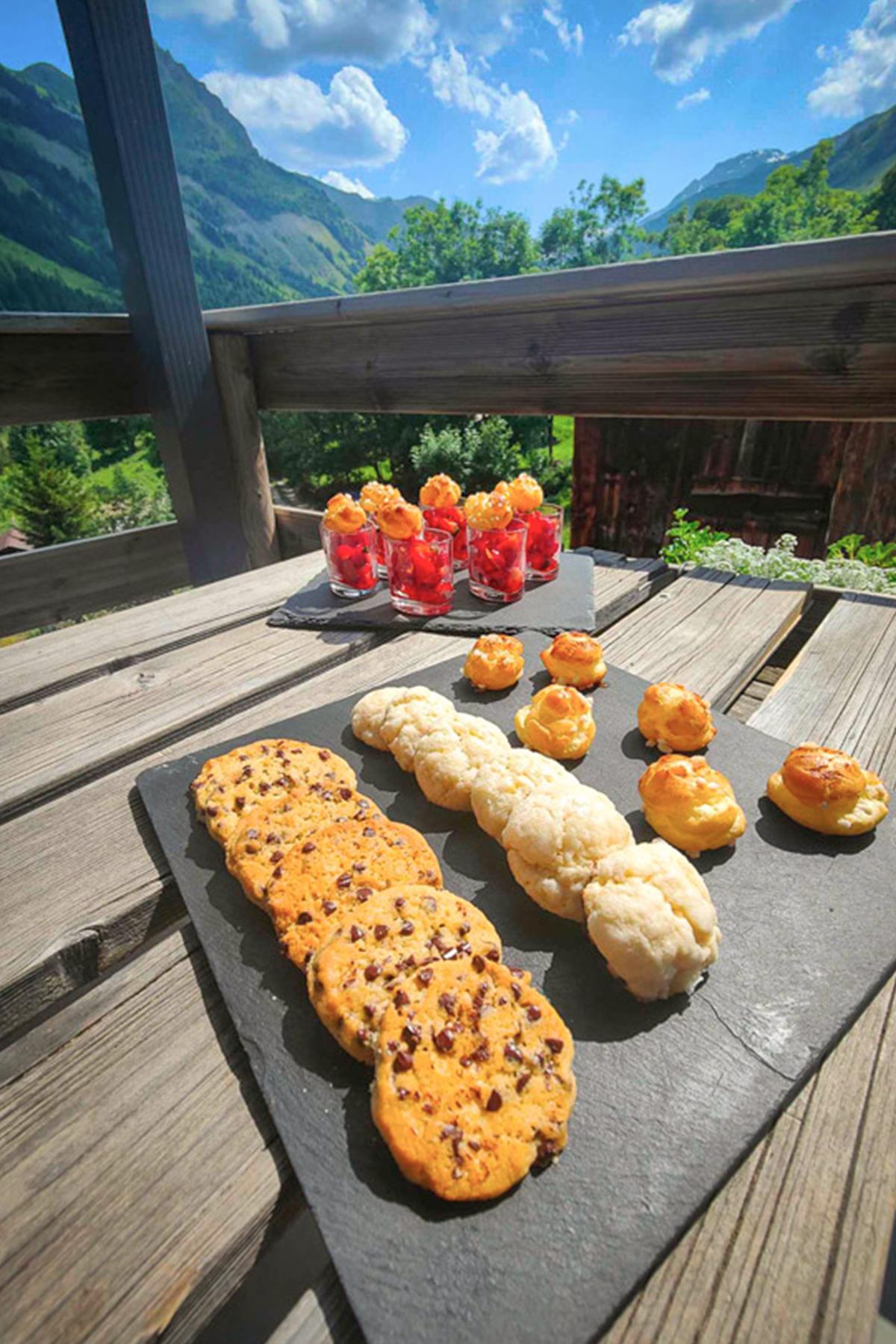 Not a ski lift in sight as you approach this old mountain chalet, just peaks and summits all around. Having closed down in 2018, Nant Brun reopened on 1 July 2023, brought back to life by Amandine Besson and Violaine Regazzoni. This refuge promises a feel-good Alpine experience, be it in one of the rooms or sleeping out under the stars.
Simplicity and togetherness
Fancy spending a night at the ends of the earth? The Nant Brun refuge beckons you for a mountain experience you'll never forget. The chalet accommodates around fifteen guests in rooms sleeping 2 to 6 people. There are various options:
Bed only: €25
Half-board, adult: €59 (1 night with evening meal and breakfast, sheets and hot shower included)
Half-board, child aged 2 to 6 years: €35
Half-board, child aged 6 to 12 years: €45
Bivouacking is also possible near the refuge for those wishing to sleep in the great outdoors.
The next morning you can enjoy tea/coffee, bread, butter and jam for breakfast. And to boost your energy before setting off hiking, eggs, cheese and charcuterie are also available.
The meals are good home cooking made from fresh local ingredients - and the specialities of Savoie. Any leftovers are fed to the hens. So nothing is wasted here! For your day's exploring, you can order a packed lunch prepared by the refuge guardians.
Amandine and Violaine welcome all hikers, from families to seasoned athletes. There's even a children's menu and a games area set aside specially for them. Because at Nant Brun, everything is done to help you unwind.
Summer activities for an amazing holiday
The Deux Nants valley has hidden treasures for solo hikers and groups to discover. Children and adults will have the privilege of observing chamois, royal eagles and other wildlife that can be seen around the refuge. Listen carefully and you may even hear the marmots.
Hiking is, of course, the star activity here. There are plenty of trails in the vicinity, including some easy ones that even young children can enjoy. One example is the path leading to the village of Les Combes. Others, however, are longer, more challenging and reserved for experienced hikers. Like the sound of that? Then head for the Monts du Fût or the Nielard balcony trail to admire the mountains in all their beauty.
Last but not least, the really sporty can explore by mountain bike, paraglider or microlight. To find out more, click here to see ideas for summer activities in and around Saint-Martin-de-Belleville.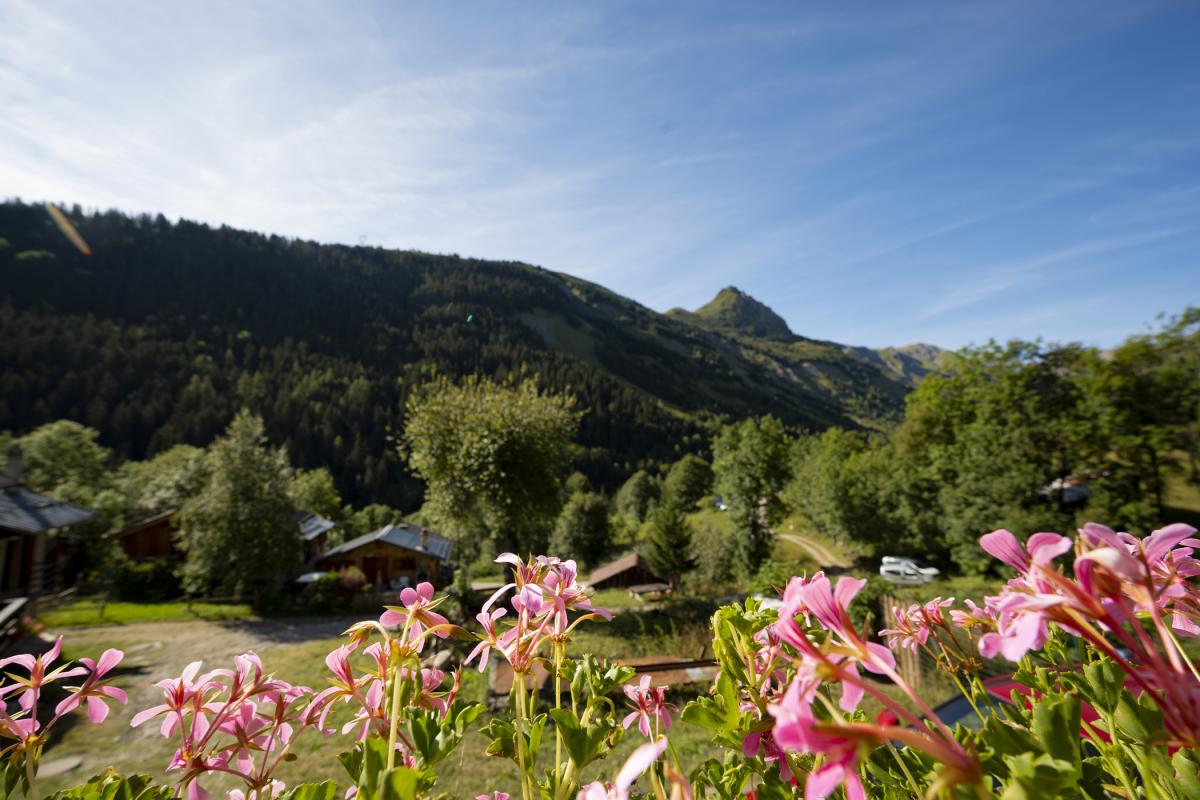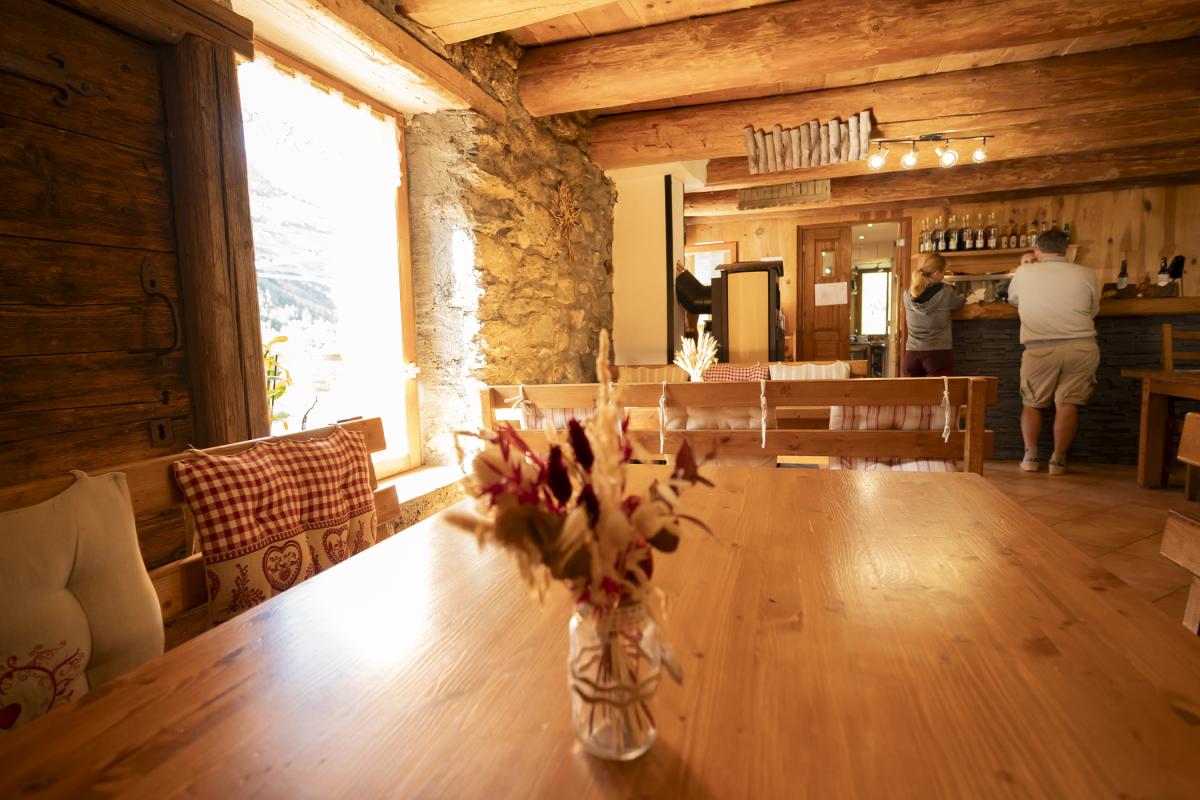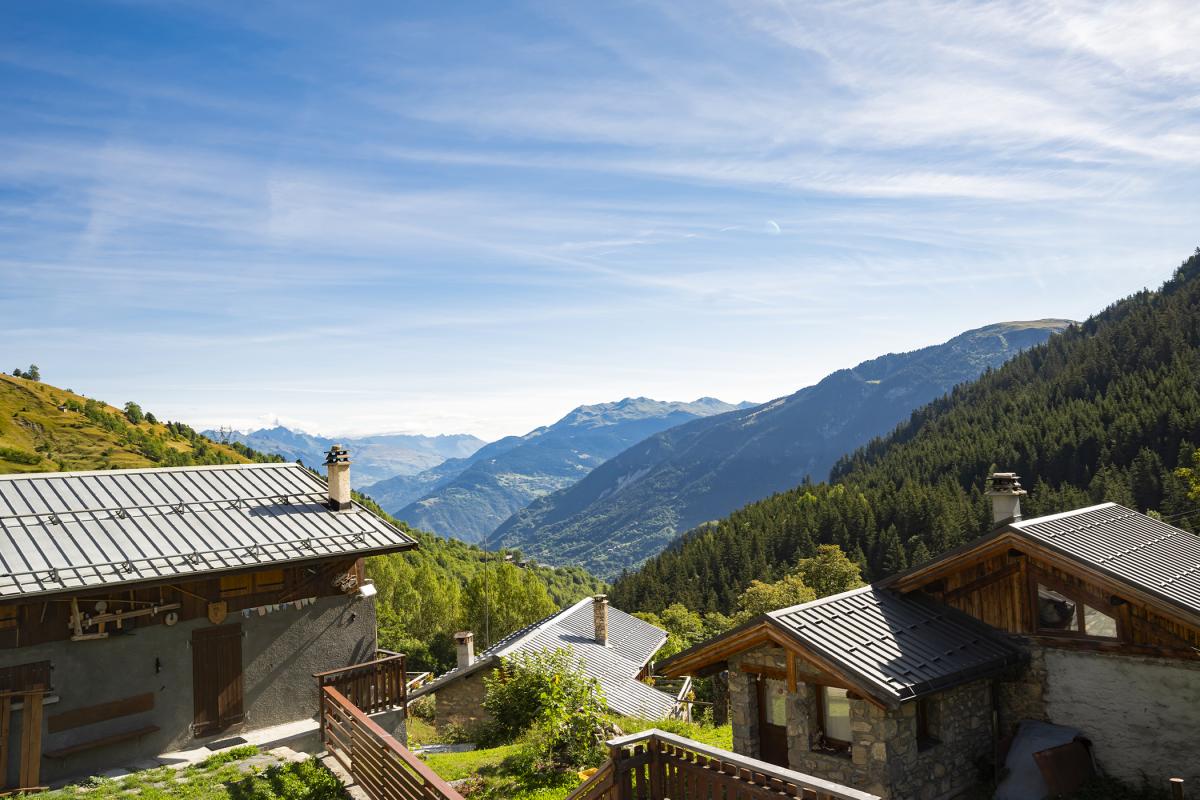 Rebirth of an iconic mountain refuge
The Nant Brun mountain chalet was built in the early 1900s. It belonged to the Besson family and was used by livestock farmers during the summer. In 2009, the chalet was converted into a refuge, used in particular by people following the Grand Tour de Tarentaise, a famous hiking itinerary. Amandine Besson's parents-in-law retired in 2018 and the refuge closed down.
Five years on, Amandine and Violaine are breathing new life into this magical place of which they're so fond. Visitors are welcomed by the cheerful, attentive Amandine who really makes them feel at home, while Violaine, a fine gourmet with a passion for food, regales you with her delicious cuisine.
The Nant Brun refuge is open from 1 July to 3 September 2023. Planning an off-season visit? In spring and autumn, the refuge is open to self-sufficient visitors. Contact the guardians to find out more.
Le Nant-Brun Refuge
Tel: +33 (0)6 36 17 34 29
Prior booking required
Last update: 18-08-2023 2:59 PM