'Passeport ascensionnel'
'La Vallée des Belleville' is a multi-faceted holiday destination, and its strength lies in the way its 3 resorts (Saint-Martin-de-Belleville, Les Menuires and Val Thorens) complement each other. You can use the 'Passeport Ascensionnel' all summer to get around the area and enjoy the best of the activities on offer.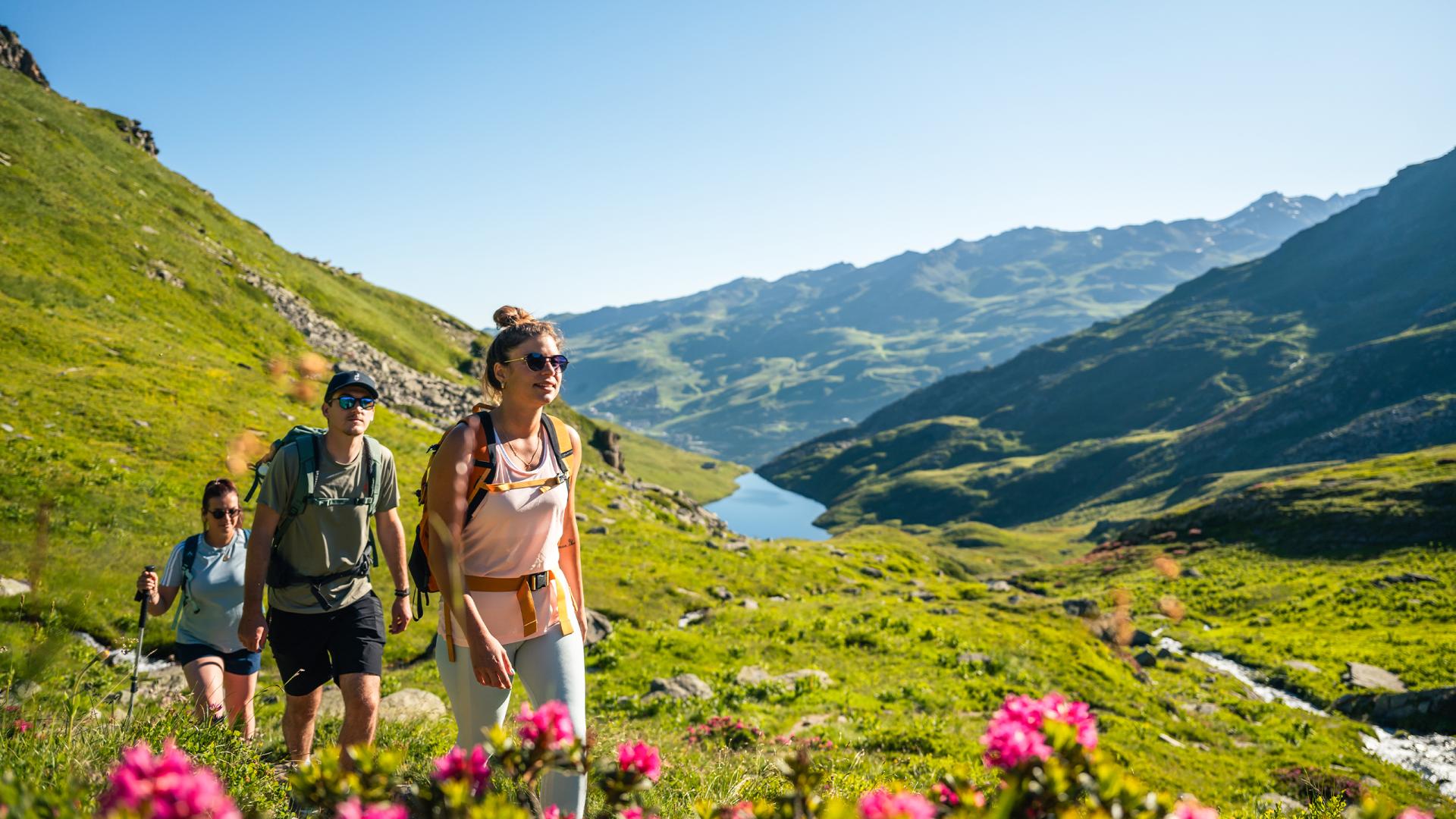 How does it work?
This new golden ticket has become a must for any holiday in the valley, giving you up to 50% off on a wide range of activities!
Activities at 1,200 to 3,200 Metres
The 3 resorts in 'La Vallée des Belleville' are connected 7 days a week by the ski lifts and free shuttles provided. This allows you to move freely between them and gives you access to plenty of options for creating the holiday you want.
The 'Passeport Ascensionnel' offers a vast range of possibilities across culture and heritage, wellness, sport, leisure and gastronomy. This essential card for the summer is the key to a fun-packed holiday in the Alps.
How does it work?
Buy your card(s) at a price of €1 at one of our points of sale (unless given to you by your accommodation)
Create your account at 'Passeport Ascensionnel' website
Add credit to your account by card online or by cash, cheque or French holiday vouchers at our points of sale.
Enjoy activities at the best price with our partners
Example
A child aged 10 with a card loaded with 50 euros can opt (unaccompanied) for:
6 days of unlimited swimming (3 fun pools in the valley)
2 trampolining sessions
1 Fun Park session
1 go on the Speed Mountain toboggan run
1 full day with an activity leader
'Spots jeunes': supervised sessions of fun group activities and sports
An action-packed agenda for days filled with excitement!
Last update: 17-08-2023 12:15 PM