Tips for Driving in the Snow
It's not always easy to know just what do to when driving on snowy roads, so we've prepared a few tips for you to use to make sure you arrive safely and calmly at your holiday destination in Saint-Martin-de-Belleville.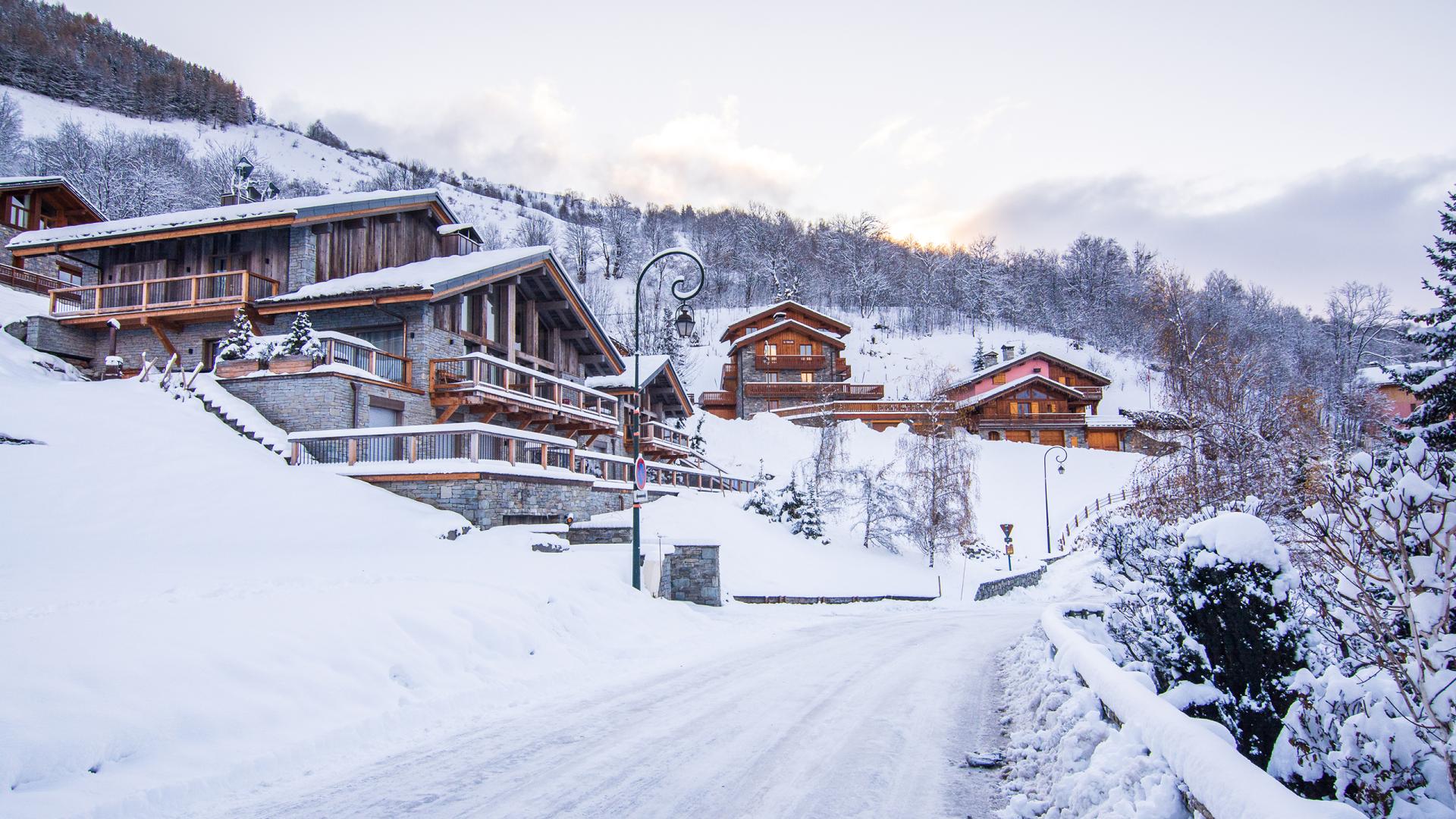 Have the Right Equipment
Making sure you carry the appropriate equipment is the definitely the most important thing to do. Winter equipment (winter tyres, chains, or snow socks) is mandatory. It is important to keep it in your car boot even if the forecast predicts nice weather. Weather conditions in the mountains can change very quickly, and it could snow on the day you leave. We advise you to plan ahead and get your vehicle well equipped in advance.
Why is This Important?
If you try to drive in bad weather conditions with summer tyres, you may find yourself stuck in the middle of the road and cause a traffic jam. Traffic won't be able to continue normally until you finish chaining up.
To avoid this problem, several chain-up areas are available along the road between Moutiers and Les Menuires. These areas allow you to take your time putting on your equipment off to the side of the road, without unnecessary stress.
A Small Piece of Advice
Get some practice! If you can, practise putting chains or snow socks on your vehicle before you leave, so that you know how they work. You'll then be able to leave with more peace of mind.
How to Avoid Traffic Jams
We recommend that you check the live traffic conditions between Moutiers and Les Menuires on the day of your departure. This site will give you information on driving conditions, if equipment is needed to proceed, and if there are delays due to snow. If conditions deteriorate, you definitely shouldn't wait to chain up or put snow socks on your vehicle.
A Few Tips for Driving More Confidently in the Snow
Finally, here are a few tips for staying in control of your vehicle when driving on snowy roads:
Stay as calm as possible.
To avoid your vehicle skidding, don't make any hard movements with the steering wheel.
Don't accelerate too hard; keep to a steady pace to avoid losing traction.
Don't try to drive too fast.
Don't break too abruptly, even in case of skidding.
Increase the safety distance between you and other vehicles when going uphill as well as down (the normal braking distance should be multiplied by 4 when driving in the snow).
If you have a manual transmission, use a higher gear to avoid losing traction (for example, shift to third gear when you would normally be in second). Automatic cars sometimes have a snow mode, which can be very useful.
Don't use cruise control.