Notre Dame de la Vie Sanctuary
17th Century work of art, the Notre Dame de la Vie Sanctuary watches over the Vallée des Belleville from its promontory next to the village of Saint Marcel. Classified as an Historical Monument, it has undergone huge restoration works.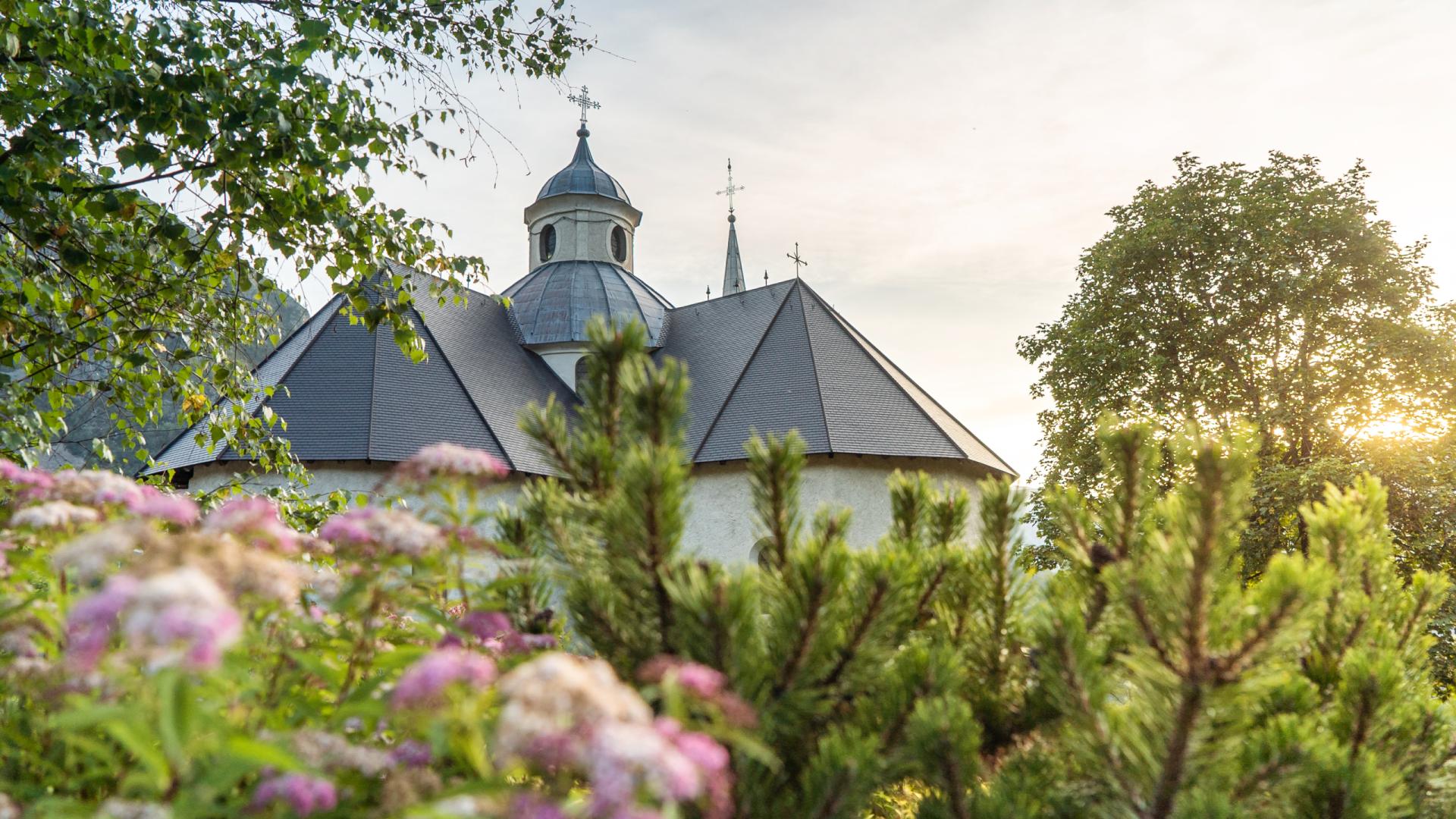 Isolated on a spur in the middle of the high Vallée des Belleville, Notre Dame de la Vie is the most venerated Sanctuary in the Tarentaise. Significant pilgrimages attract enormous crowds on 15th August (Marian feast) and at the beginning of September.
The current structure was constructed between 1633 and 1680 on the site of an older and smaller sanctuary. The architect, Nicolas Deschamps, designed the building centered around a Greek cross under the central dome supported on pendentives and small circular turrets. The frescoes are the work of the Savoyard artist Nicolas Oudeard, and the main altarpiece was sculpted by Jean -Marie Molino a Piemonte sculptor.
In a proliferation of sculptures and gold, this altarpiece describes the life of the Virgin Mary and shelters, in its centre, a "miraculous statue". The two other altarpieces, in the lateral crosspieces, are simpler. The one in the North chapel represents the Virgin and Child, while the other, on the right, evokes the Assumption of the Virgin Mary.
Between 2012 and 2015, the weakened edifice benefited from huge restoration work aimed at reinforcing its structure, notably the pillars holding up the dome,and restoring the deteriorated plaster and decorations. The cost of the works came to 2.6 million Euros, financed by the Saint Martin de Belleville Town Hall with aid from the Minister of Culture and the Savoy "County Council".