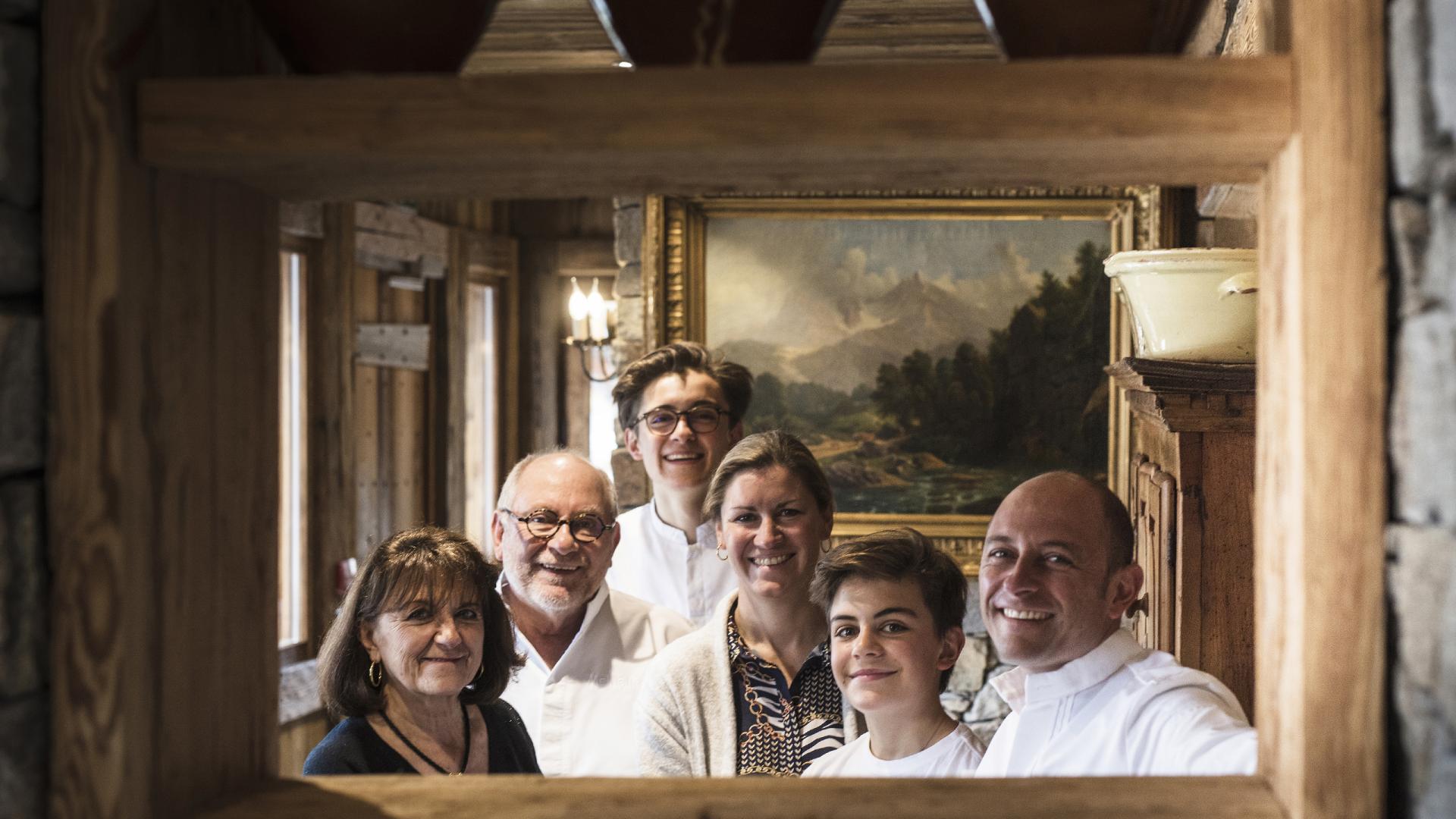 The René et Maxime Meilleur restaurant: reinventing the classics and the taste experience
07-03-2023 in Art of living
René and Maxime Meilleur's restaurant, awarded in the Michelin Guide for 20 years, is the symbol of gastronomy in Saint-Martin-de-Belleville.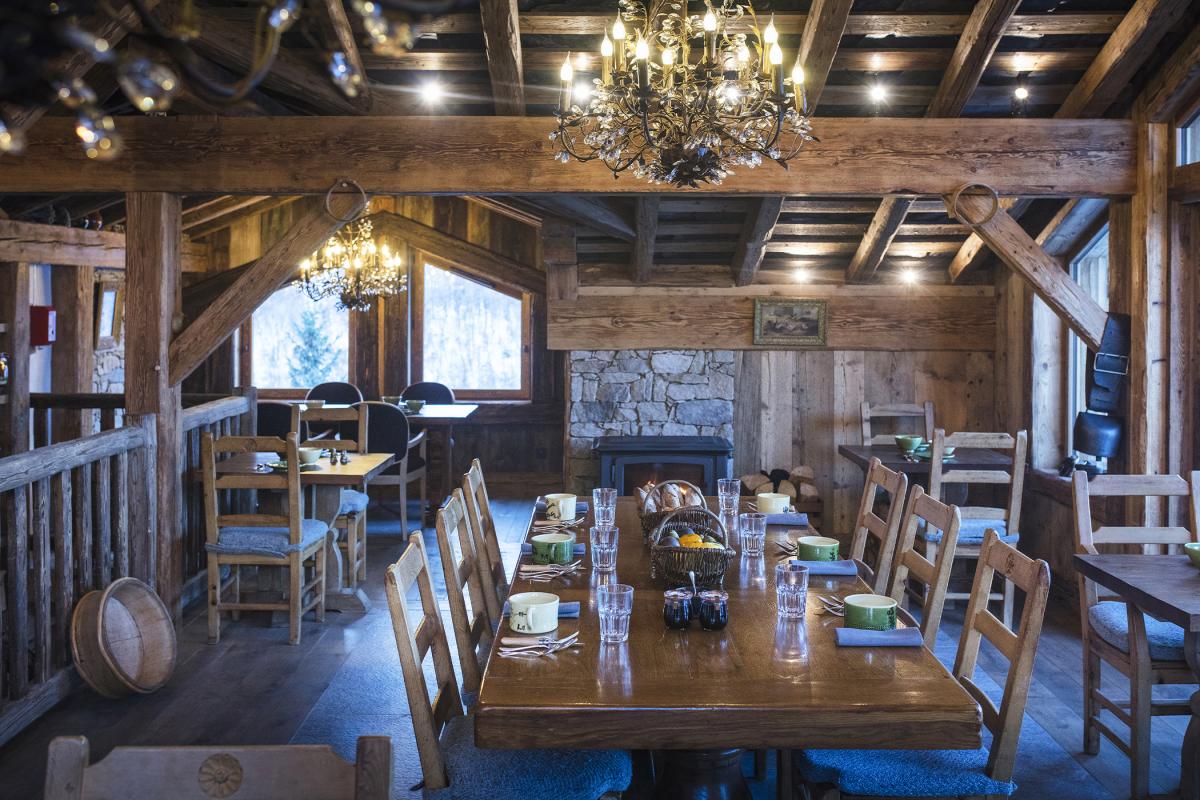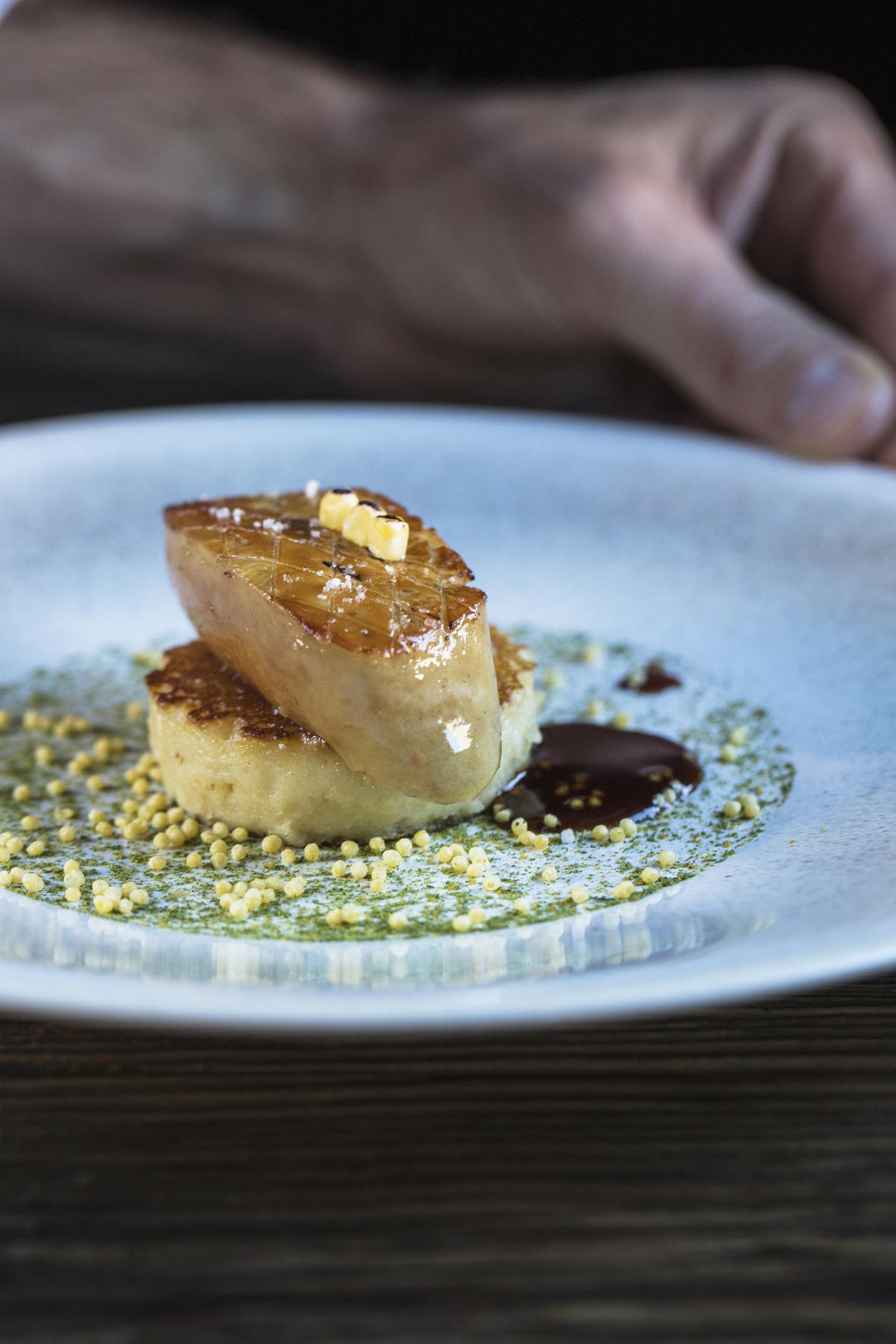 The René et Maxime Meilleur restaurant, known as "La Bouitte," (meaning "small house" in Savoyard) is an opportunity to (re) discover the flavours of the Savoie region. Excellence, creativity and warmth are the watchwords of this establishment which has been awarded 3 Michelin stars. Here's something to whet your appetite before your next visit to Saint-Martin-de-Belleville!
Welcome to the René et Maxime Meilleur restaurant
Father and son, René and Maxime Meilleur, strive to strike a balance between traditional and contemporary cuisine. Their recipes demonstrate their love of local products: Arctic char from Lake Geneva and Lac du Bourget, ancient varieties of carrots, ceps and chanterelles etc. Not to mention delicious unpasteurised cheeses such as Serac from the Vallons du Lou. Aromatic herbs, such as wild garlic and gentian, are picked from nearby pastures.
Their cuisine, which is inspired by the Savoie region, is authentic and delicious. Their "signature" dishes include Reblochon Fondue baked in bread, served with bacon-wrapped potatoes, and Brown Trout à la meunière. The menu also features escalope of duck foie gras with fresh corn galette and Saint-Marcel honey in a balsamic vinegar reduction. It's the only dish that has been on the menu since the restaurant opened! Finally, let's not forget the sweet treats including old-fashioned chocolate mousse, rissoles and milk-based biscuits, mousse and jam.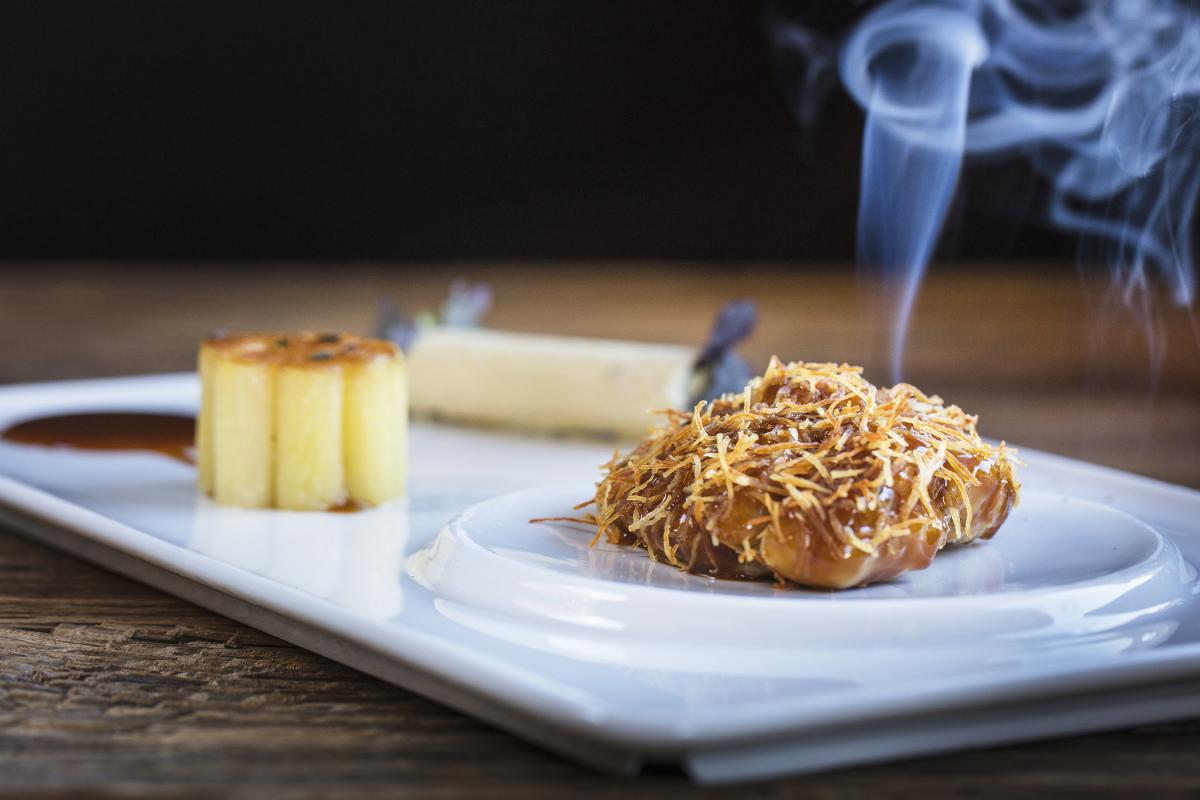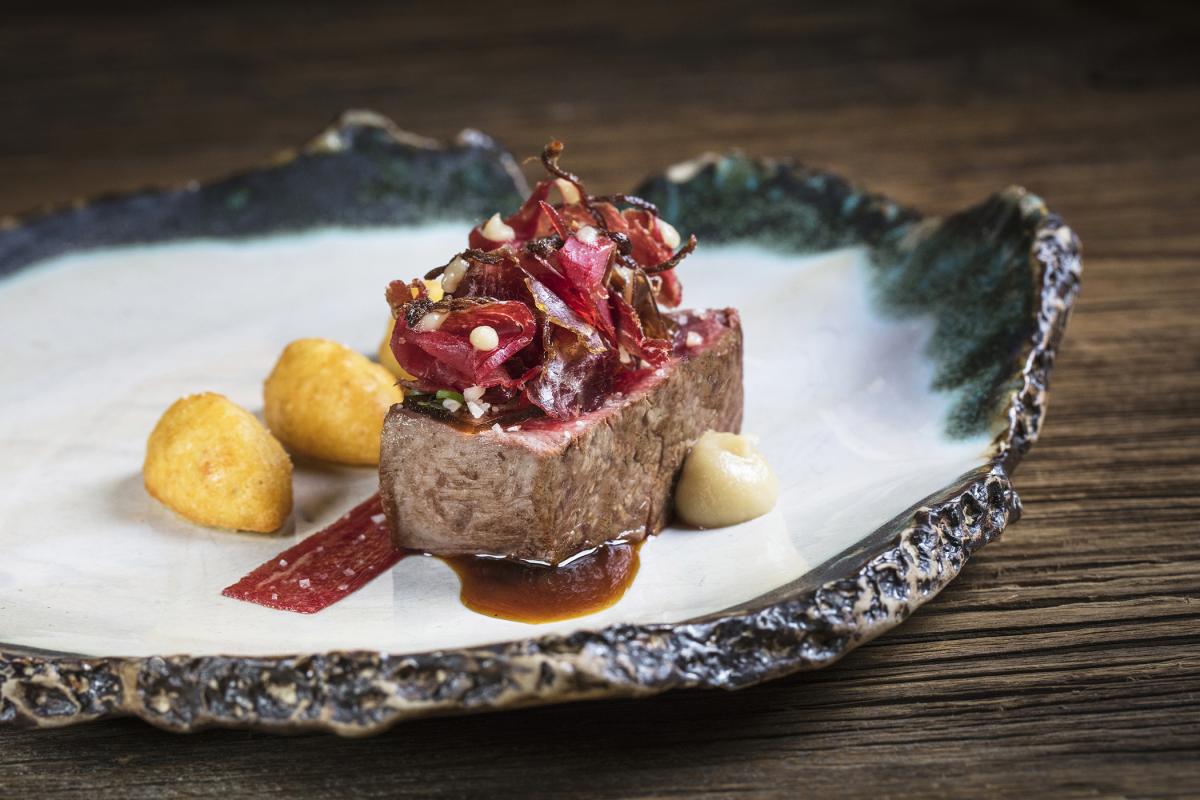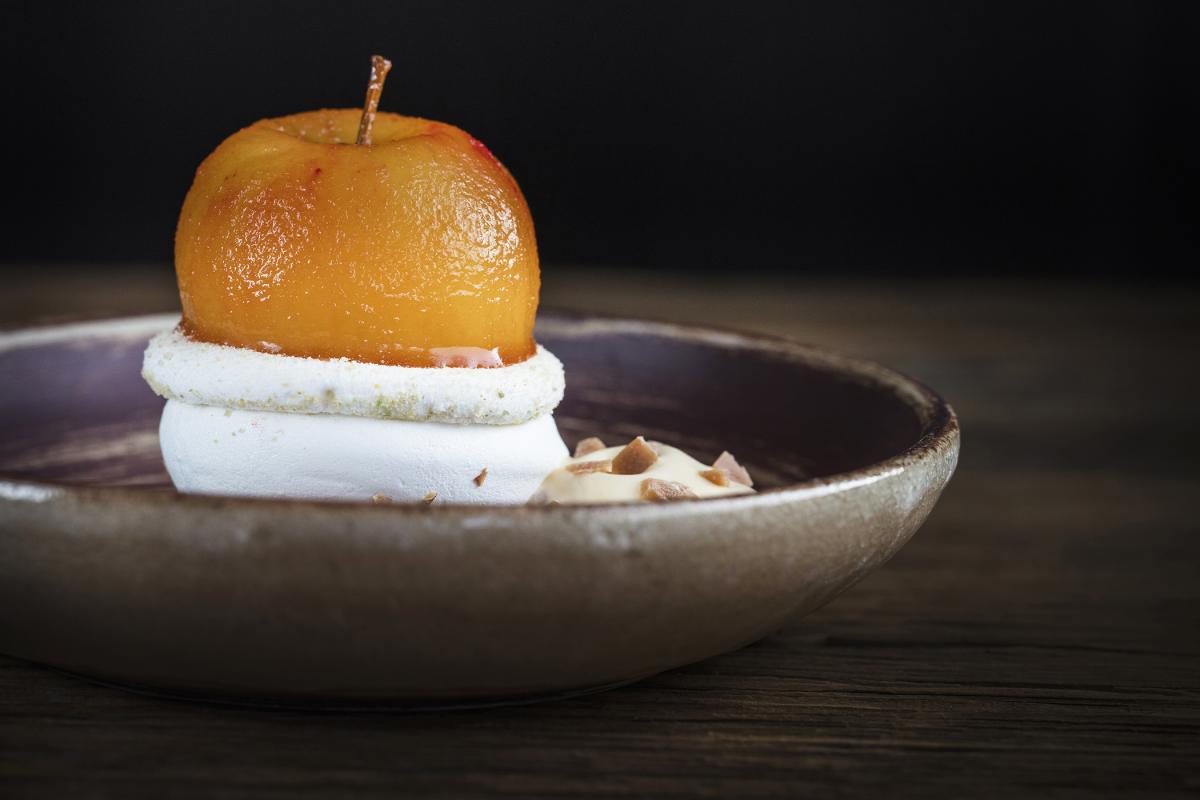 A celebration of the Savoie
The restaurant is located in the heart of the 3 Valleys ski area, near the Vanoise National Park. A superb region that is also a source of inspiration! Did you know, for example, that Saint-Martin-de-Belleville was an important thoroughfare between the Maurienne and Tarentaise Valleys? During the Renaissance, Italian artists redesigned the village buildings, making them more baroque.
Today, the second dining room plays tribute to this historic heritage, which embodies the soul and history of the ancient Savoie region. Utensils and decorative objects from the 17th to 19th centuries are displayed on the carved wooden furniture. The chairs and armchairs are upholstered in soft fabric. And if you look upwards, you'll even spot a collection of old bells. It's an attractive, welcoming setting which celebrates Savoie craftsmanship and expertise.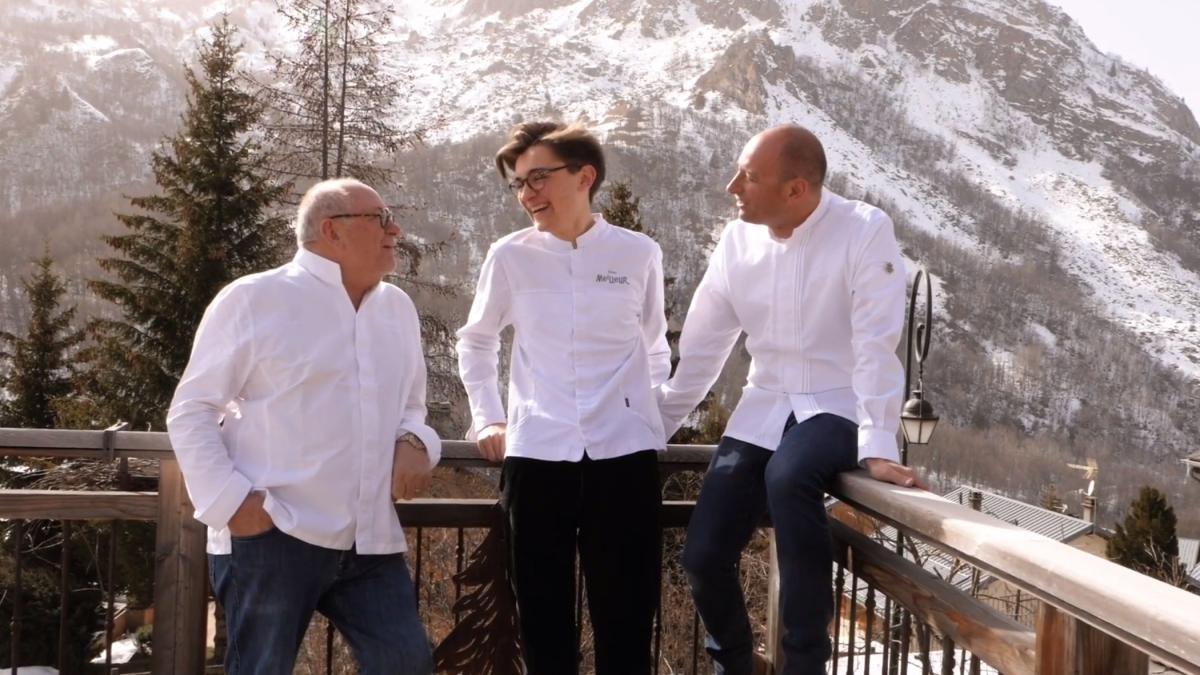 A family story
In 1976, René et Marie-Louise Meilleur bought a plot of land in Saint-Marcel, a hamlet overlooking Saint-Martin-de-Belleville. Here they set up La Bouitte, where they serve traditional Savoyard cuisine. Five years later in 1981, while dining at Paul Bocuse, they had a brainwave: from then on, they decided to focus on gourmet cuisine! In 1996, Maxime, their son, joined them as head chef, followed by their daughter, Sophie, in 2000, who stayed on for another 10 years. La Bouitte is first and foremost a family story!
In 2003, René and Maxime's efforts in the kitchen were rewarded by a Michelin star. This was followed by a second star in 2008, then a third in 2015, renewed for the eighth consecutive year in 2023. It was the ultimate culinary recognition! Twenty years after this first award, the father and son team continue their dream, elevating cooking to an art form and welcoming guests in a sophisticated yet friendly, setting.
La Bouitte restaurant is a must during any visit to Savoie and is open every day in winter, for both lunch and dinner, except Sundays and Monday lunchtime. It's also open every day in summer, except Monday and Tuesday lunchtime as well as Tuesday evening and Wednesday lunchtime in June and September.
Book a table at René and Maxime Meilleur
Last update: 27-06-2023 2:05 PM