Hôtel Lachenal
One of the first places to open to the public, this former guesthouse, which is now the 'Hôtel-Restaurant Lachenal', has managed to conserve its original charm and authenticity.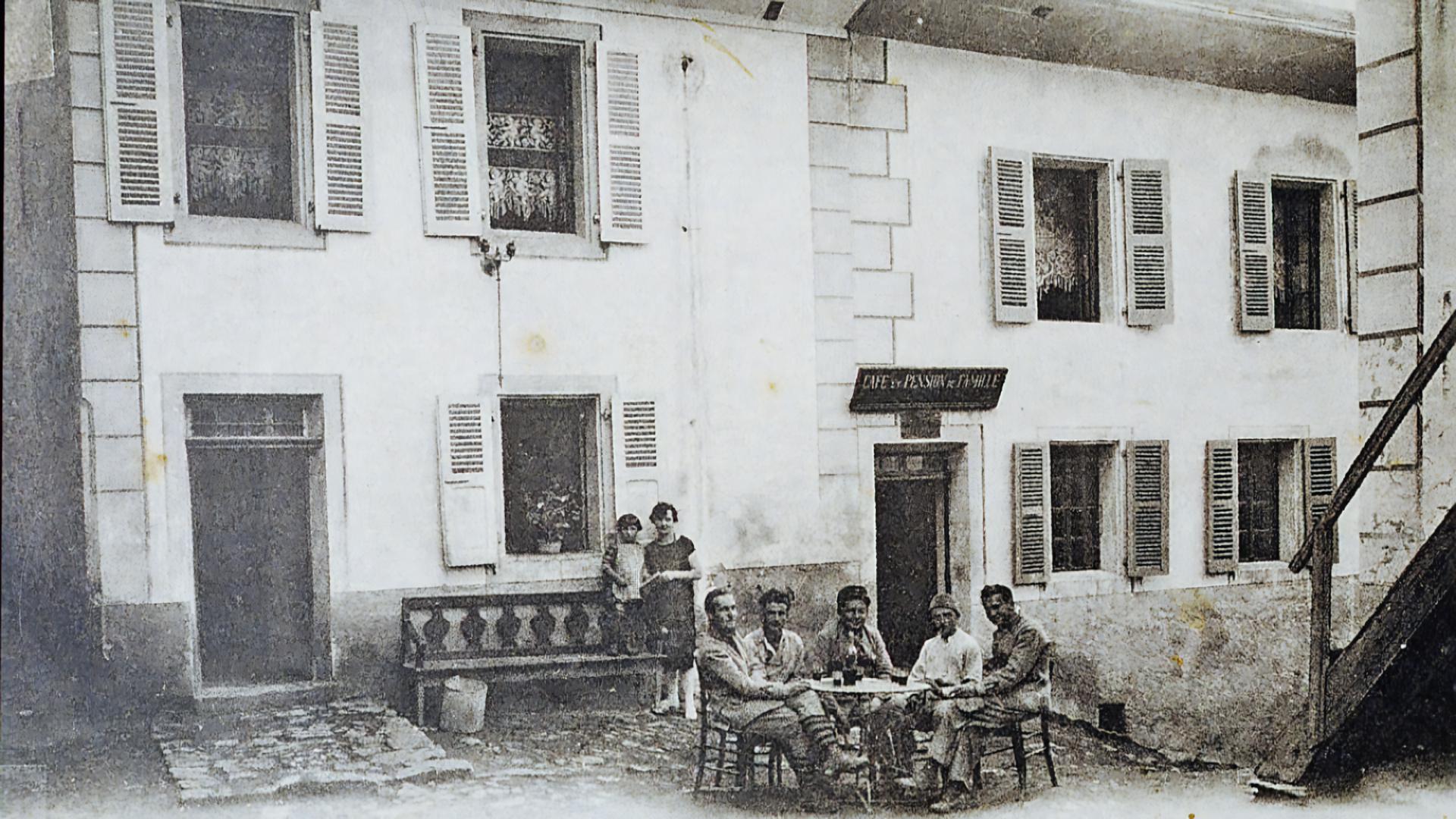 This establishment, which opened in 1927, was a boarding house founded by Ms Adèle Rey, a widow, with the help of her mother. It was the first tourist spot in the village. Adèle drew in the daring tourists who were already visiting the Tarentaise spa towns. Prestigious guests including Henriette, Princess of Belgium stayed here from 1928 onwards, wooed by the refined cuisine and the exceptional level of luxury for that time.
In 1945 the owner handed over the management of the establishment to M. Lachenal: a young, spirited chef. After a few changes and a lot of work, the guesthouse was transformed into a hotel, bar and restaurant, hosting weddings, banquets and even dances.
As the valley started to develop, and with the construction of the La Loy drag lift (the first ski lift in the valley), this small business grew, though in an uncomplicated fashion. M. Lachenal sold the business in 1975 but left his name.
Since then the architecture and interior design has been conserved in a rustic and warm way. The paintings and decorations on the facades and inside the restaurant are the work of a former owner: M. Lemattre.
Last update: 02-02-2023 5:24 PM