Winter walking trails
By accessing one of the numerous walking routes in the valley, you can admire how winter's cloak enhances the landscapes around the village of Saint-Martin-de-Belleville. There's a selection of walks available to suit everyone.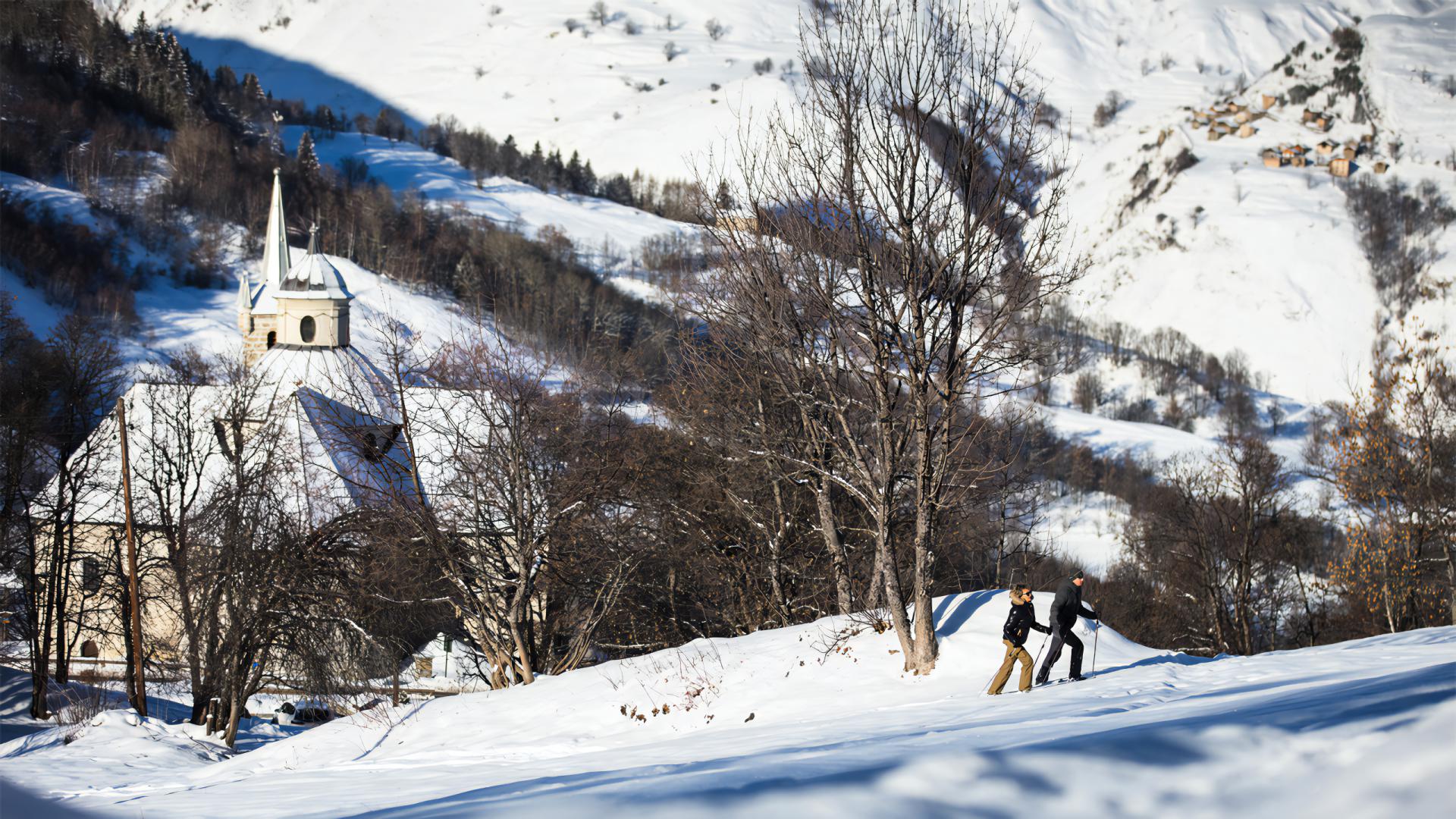 The mountains and fir trees with their fresh covering of snow provide a magical setting as you set off on foot, don your snow shoes or strap on your cross-country skis. From easy, accessible paths to more challenging trails for hardened hikers, there's no shortage of options to explore the valley in winter.
Our selection of winter walks
Last update: 25-08-2023 7:04 PM